What was Gedmatch Genesis?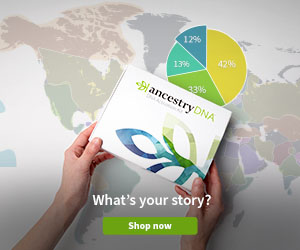 What is Gedmatch Genesis? It's a free website that you can use to find new DNA matches and analyze your DNA.
People from dozens of different DNA testing companies can upload their DNA to Gedmatch Genesis. This is a great way to find DNA matches who did their DNA tests with a different company than you.
In this post, you'll learn more about Gedmatch Genesis, and why you should definitely check it out. Some of the topics covered in this article include:
What is Gedmatch Genesis
Does Gedmatch Genesis test DNA?
How Gedmatch Genesis is different than Gedmatch
How to get started with Gedmatch Genesis
Note: Gedmatch Genesis is now known as simply "Gedmatch". Read my post "What is Gedmatch" for more information.
What is Gedmatch Genesis?
Gedmatch Genesis is a free website where you can upload your raw DNA file and compare your DNA to that of people who have done DNA tests with many other companies. This is a great way to find new family matches, and learn more about your family history.
There are several tools on Gedmatch Genesis available that can help even a budding genetic genealogist (you!) learn all that you can from your DNA:
They make it clear on their site that they are still in beta (fancy way of saying they are still testing things out), which means that they will continue to improve and add new tools and capabilities as time goes on. I'm using the site, and checking it daily, just to keep up with changes.
Does Gedmatch Genesis test DNA?
Gedmatch Genesis does not do DNA testing. Instead, they accept DNA data file uploads from people who have already done DNA testing. This means that in order to use Gedmatch Genesis, you will need to first do a DNA test.
All of the top DNA testing companies (links below) allow customers to download their data to upload to other databases, including Gedmatch Genesis.
You can get your test using any of the links below, and don't forget to bookmark this post so you can come back and read more about Gedmatch Genesis when your results are ready.
The following links are sponsored links to companies that I highly recommend and have used personally:
What makes Gedmatch Genesis different than the regular Gedmatch?
You might be wondering if participating in Gedmatch Genesis will provide you with results that are different or better than the ones that you got with the old Gedmatch.
I had the same question.
There are some important advantages to transitioning to the new Gedmatch Genesis site.
(Update: You can no longer use the old Gedmatch site)
There is an improved algorithm used to compare DNA kits, which results in more accurate matches. I'm very excited about this, since I have noticed that with some matches, Gedmatch shows that we are more closely related than we really are.
More accurate matching means that we will all be able to spend our time more efficiently, and we won't "spin our wheels" contacting people who are distantly related when there is little chance we'll be able to find the connection.
The second advantage of the new site is that the new software has the ability to accept uploads from testing companies that use test formats that don't currently work with the old Gedmatch software.
People who have tested with companies like Living DNA (and others) will be glad to hear this, since they will now be able to take advantage of some of the information that Gedmatch can provide.
As the DNA testing industry becomes more competitive (i.e. more companies offer testing) this is going to become a bigger advantage, since there is no way to know which companies your DNA relatives will pick to test with.
There is an "estimate of validity" included with One-to-Many and One-to-One results, which can help us know how confident they are that their software has correctly identified matches. This seems similar to the Ancestry DNA "confidence" indicator, and is a good idea.
You will get a brand-new kit number on Gedmatch Genesis, which you will need to use the tools on the site. It will be different than your regular Gedmatch kit number.
The site also makes promises of "greater flexibility". While I'm not exactly sure what type of flexibility they are referring to, flexibility is always a good thing 😉
Are there disadvantages to using Gedmatch Genesis?
I wouldn't say that there are disadvantages, per se, but there are some things that you should know before you decide to get started with the new website.
Initially, the Gedmatch and Gedmatch Genesis databases were separate, so users could only see comparisons with people who had uploaded their DNA to the new site.
Initally, the number of kits on the site was much lower than the old Gedmatch. Since the databases have been combined, there is no difference between the classic Gedmatch, Gedmatch Genesis, and the new and improved Gedmatch.
It's a brand-new website to learn, and it does take some effort to get your raw DNA uploaded again (though not much!). While it is similar to the old Gedmatch site, there are some definite differences, and for those among us who struggled with learning to use Gedmatch, it can be an obstacle.
How to get signed up for Gedmatch Genesis
It's free and easy, just like with regular Gedmatch. You just go to the homepage, log in with your regular Gedmatch login information, and then upload your DNA to the site. There are several links on the homepage that tell you which one you should click (it depends on which company you tested with).
Once you upload your kit, it will take a few hours for the processing to complete. Once it's done, you will have the ability to use all of the tools available on the site, which includes the One-to-Many comparison tool (which you can use to find new family matches).
Are you looking for more places to upload your DNA?
If you tested with Ancestry DNA or 23 and Me, you can upload your DNA to Family Tree DNA. You can do the transfer for free, and to unlock all of the features available, including the super-helpful chromosome browser, it only costs $19.
You can get your transfer by using the following sponsored link: Transfer DNA data for FREE to Family Tree DNA
By uploading to Family Tree DNA, you can get hundreds (maybe even thousands) of new DNA matches, a "second opinion" ethnicity estimate (in the form of their "My Origins" ethnicity report), and other helpful tools for analyzing your DNA.
Conclusion
I hope that this post helped you understand just a little bit about the new Gedmatch Genesis project. Lately, I've been getting more and more excited about the site because I've seen brand-new matches pop up that I haven't seen anywhere else.
Lots to explore!
If you've used Gedmatch Genesis, I'd love to hear your thoughts here in the comments.
Thanks for stopping by!