How to Upload DNA to Gedmatch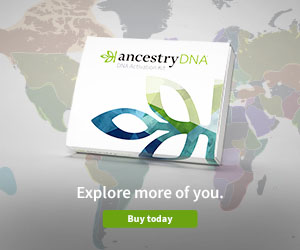 Gedmatch is a pretty cool site where you can use both basic and advanced DNA analysis tools completely free. In order to be able to use these tools, however, you will have to upload your raw DNA file to the site. In this post, you will find out why you should use Gedmatch, and how to upload DNA to Gedmatch.
Why should you upload your DNA to Gedmatch?
The free tools on Gedmatch can help you:
Find more DNA matches from people who have tested with other companies
Help you learn how you and your matches are related to each other
Find people who have family trees that match yours and your DNA
Browse chromosomes
See if your parents might be related to each other
Have access to additional specialized ethnicity estimate tools
How to upload DNA to Gedmatch
First, register for Gedmatch, or if you already have, log in to the website.
After you log in to the site, you will see your home screen. This screen has lots of options that you can explore once you get your raw DNA uploaded. Towards the right side of the screen, you will see a section called "Raw DNA file Uploads". Click on the "Generic Upload Fast" link.
On the next screen, you will need to fill out some information about yourself, and upload your raw DNA file in it's original .zip format. You will need to enter in the following information:
Your name (or the person who provided the DNA sample). Enter your real name here. On the next box, you have a choice whether to enter an alias or not. Please note that if even if you enter an alias, people will be able to see your e-mail address. If you don't want people to see your e-mail (if your e-mail address contains your real name, for example), you could consider creating and using a special e-mail address account just for Gedmatch.
Choose whether the person who gave the sample is male or female
Enter your mitochondrial haplogroup and your Y haplogroup, if you know it. Ancestry DNA users are not provided with this information, so just leave it blank.
You will have to choose "yes" on the authorization question (basically, it's just making sure that the DNA that you upload is yours, or that you have permission/authorization to upload the DNA file)
Then, you have to click on the "Browse" button to choose the raw DNA .zip file from your computer's hard drive.
After you have chosen the correct file, then click the Upload button.
The screen will turn gray and it will enter into processing. Don't exit that screen until it tells you that the upload is complete and that batching has finished.
As soon as the batching is finished, you will be able to use most of the tools on the site. They will give you a kit number, which you will need to use the DNA tools. The only tool that you won't be able to use right away is the One-to-many tool, but don't worry – you will be able to use it within several hours after uploading.
Haven't tested your DNA yet?
Gedmatch doesn't actually test DNA – they only accept uploads from other companies. If you need to get a DNA test, consider using the following links to get a test from the recommended sites.
If you order your DNA test using any of the following links, I might receive a very small commission at no extra cost to you. It helps me support the writing and DNA education that I do on this website – thank you so much!
Conclusion
I would love to know what you are hoping to learn from uploading to Gedmatch. Leave me a message in the comments!
Thanks for stopping by 🙂
Summary of Post
Article Name
How to Upload DNA to Gedmatch
Description
It's a great website with valuable tools, but to use it you have to upload DNA to Gedmatch. Get started now so you can do more with your DNA today.
Author
Publisher Name
Publisher Logo