There are hundreds of websites that claim to be able to help you research your family tree. If you are just getting started, how do you know where you should start? Some are free, and some require a subscription – so how do you know which ones are worth the money?
What can you expect from this post?
This guide is organized in two sections: 1) Paid membership/subscription and 2) Free.
Basic description of each website
Pros and cons of website, if applicable
Tips and tricks for using the different sites
Additional ideas of how to find family records/information
Pro tip: The fastest, coolest way to get started on you family tree research is to do an Ancestry DNA test (23andMe and FTDNA are also great tests). You'll have access to thousands of DNA matches and their family trees, so you can get a jump start on who your ancestors truly are.
I've put together this "ultimate guide" to family tree research websites. It's current as of August, 2017, and I will update it each year as new sites become available. The list is my no means comprehensive, but I would like it to be. If you think something should be on here, please let me know in a comment.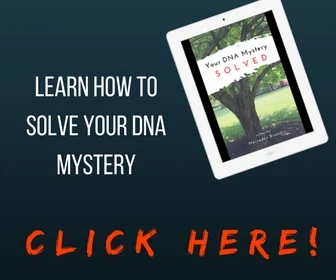 Paid Membership/Subscription Family Record Sites
Ancestry.com
This is my favorite paid site. I like having an Ancestry subscription because it makes adding information from records, documents, and public family trees very easy. With just a few clicks, you can add several people to your tree, along with all of their information. While you can still build a tree without a subscription, you have to find information other ways and then add each detail little by little.
Another great advantage of Ancestry is the access to the millions of public family trees – invaluable. You can also easily contact the owners of private trees to request information or access to the tree, which usually results in success. Ancestry typically costs around $20 per month, and is easy to cancel or restart, which is not terribly expensive considering the convenience that it provides. The Ancestry DNA service typically costs around $99, and is a great addition to your genealogy toolbox.
This websites provides you access to tons of records, along with newspapers and obituaries, which can provide very valuable information. There are some good search functions, such as the ability to find all of the newspapers printed in a particular town within a date range. The subscription price is significantly cheaper than Ancestry, but Genealogy Bank doesn't have the public member trees that are on Ancestry. Also, there is a trial price that is around $10 for the first month – relatively inexpensive as far as these things go.
My Heritage offers the DNA testing service, family tree hosting, and offers a genealogical records subscription. You can create an account and do searches for free, but in order to actually view the record or the family tree (they do have a good number of family trees hosted on the site), you have to have a subscription. What I like about the search feature is that you can see a lot of information about the record before you click on it, either helping you locate it another way, or letting you know that they have the right records before you get a subscription. The subscriptions start at around $9-$15 per month, but billed annually. The records are legitimate, yet not as extensive as some sites.
Pro tip: You can use the DNA part of the site for free if you upload your raw DNA file from another testing company. Their database is growing, so I don't see the harm in adding your DNA to their files. That said, they are relatively new to the genetic testing game, and personally I would test with a different company and then upload your information to the site.
This is a fairly inexpensive site (just $25 for the whole year). You can use the website to research both living individuals, and those who have passed. It's run by a Canadian organization, and I haven't used it enough to tell whether the records slant towards Canadian records. There are tons of historic books and maps, etc, all available for download. The records are in the form of people who are mentioned in books, journals, etc, not so much vital records and the other things that you typically think of when you think of genealogy research – but they can be just as valuable.
This website is based on a neat premise, which is that we are all sort of members of this big giant family tree. Based on that, users are working together to build this tree, sharing information and connecting trees. It is not free to use (though there is a free trial period), and it's a little tedious to navigate around the site. That said, you might take advantage of the free trial period to see if you can learn anything about your family there.
This site costs $9.99 per month, and it has a lot of records. There is a free 14-day trial, which is great because you can use it for free for a while to see if there is anything that is useful to you. They make it very easy for you to order (for an additional fee, of course) a birth, marriage or death record from the your ancestor's state vital records office. You can also upload or build a family tree on this site. It seems like a lot of the information on this site is available from other places, but it is nice to have a central place that pulls it all together for you. It's at least a site to explore. That said, one downside to this site is that it seems that there are no records for outside the U.S. A huge downside for those of us who have relatives from outside the US, or live outside the US.
Free Family Records Sites
I just found out about this site recently, and it is a completely free way to search through old newspaper archives. I'm not sure where their records come from, but there seems to be lot on there that isn't available elsewhere. Check it out, you might get lucky and stumble upon something really cool.
While it's true that Gedmatch is best for analyzing DNA, most people don't realize that people also upload their family trees to this website. It's free, you only need to create an account, and you don't need to upload your DNA or use those tools. When you log in, just look at the tools in the "Genealogy" section on the home page.
If you want to learn more about how to use Gedmatch with DNA, you might be interested in learning more about my ebook on the topic.
Family Search is my favorite free place to search for records. Their search interface is fast and flexible (i.e. you can type in partial last names, or even search for everyone in the database that has a certain last name even if you don't know their first name). Apart from the fact that it is free (yay!), you can search records collections in other countries. The records aren't translated, but they are often indexed in English, so you can find the record that you are looking for. I love this website so much that I am planning on writing an entire post about only Family Search, and when I do, I'll post a link to it here.
African American Records
While there are many records available on Family Search and Ancestry, you might find that you need to look in other places to find records on your ancestors. Most of the typical records, like family trees, birth/marriage/death records, and census records will be very helpful to you. You will want as much information as you can find from those records to make searching further back a little less difficult.
If you have ancestors who were enslaved, it can be especially difficult – yet especially important – that you check in places other than those two sites for records. The first step is to find your ancestors on the 1870 or 1880 census, if you can, and find out as much as you can about those people, where they say they were born, and find their birth records if possible. There were Federal Slave Schedules for 1850 and 1860, but they usually didn't list name, only the gender and age of enslaved individuals. Those can still be helpful, though, since if you think you know where they were living and their approximate age, you might be able to locate them that way.
Some great places to look for records:
Family Search's collection of African American Genealogical Records
AfriGeneas (great for connecting with others who are also searching – you might find someone in common with you)
Cyndi's List (nice collection of links to various types of documents to help African Americans trace their history, even includes some information from the 1700-1900's in Africa)
Polish Records
There are two great places to look for records for your Polish ancestors. One site is called Geneteka. The records on that site are mostly just indexes, but you can occasionally get lucky and find scans. For this site, definitely consider using Google Chrome to view the pages, since you can easily translate each page to English by clicking a button at the top. The absolutely best site for scans of original Polish records is Genealogy in Archive, a site run by the Polish government. The downside of that site is that the records are completely in Polish and they are not indexed in any way that will help you search for specific names, etc, so it does take a long time to orient yourself and find who you are looking for. Finally, don't forget to check out the Polish Origins Forum to see if you can connect with someone researching the same surnames as you.
Native American Records
There are some records, of course, available on sites like Ancestry and Family Search, but definitely consider using websites that contain different types of information. For example, check out the Dawes Roll to look to see if you find your ancestors' names, or check the Oklahoma Territorial Census of 1890, if you think that you had family living in the area.
Colonial US Records
Check out this list of available resources on the Yale University Library's website. If you think that your ancestor fought in the Revolutionary War, as many men did during that time period, you might check the Daughters of the American Revolution website. Many of their records are only available in their archive, but you might be able to find some information online. A really cool website called "HathiTrust" has digital records of legislative and court proceedings from the American colonies, along with a lot of other genealogical records. You never know what you will come across!
Individual State Archives Sites (i.e. Pennsyvania, New Jersey, New York)
Believe it or not, in each state there are vital records offices, county records offices, and even city records locations. Not every state, county, or city office has their records online, but it is absolutely always worth the time to check. Some states have laws that are more strict than others about privacy, etc, and don't allow the records to be digitized online, and others don't have the funds to do it. But many places don't mind uploading the records for the public to view, so definitely try to find out if your ancestor's state has them available.
I haven't included many states on this list, but here are a few so you can get an idea of what you might find and what to look for:
(And of course, if you still live in the state where the records are located, consider taking a day trip to the archives room at your state's building. It might actually save you a lot of time and/or frustration to do so.)
Creative Ways to Find Family Information/Records
There are dozens of ways that you can track down records for your ancestors that may or may not have already been indexed or scanned into one of those mega records websites. While it is true that it can take a little more legwork to access the records possibly contained in the tips that I cite below, you will often find that the information that you do find is very valuable. In my own family tree, we've broken through brick-walls using these tips. Enough with the low-hanging fruit – let's get serious about this family tree research:
If you haven't yet, talk to all of your older family members. Every single one, if they are available and will talk to you. You never know what tidbit of information an older cousin/aunt/uncle/grandparent might remember about their grandparents or great-grandparents. You can actually reach fairly far back into history this way and it can really help point you in the right direction. When you talk to them, make sure to ask if they can remember the names of any of their parents aunts/uncles. This can help make sure that when you do find records, you can verify that it is the right family.
Most localities have a certain amount of historical records available online. While many places don't allow you to view vital records, you usually can find property records, such as the record of a property transfer, or just tax owed. If you know the exact city where a relative lived, check the city and county records.
Don't forget to do a Google search on your ancestor. Search for their name, along with a year of birth if you have it: "John Smith 1805". You might come across an obituary, a mention of your ancestor in a book, or even find a family tree online that has your ancestor in it. Just make sure to double check that it's really the same ancestor before you use the information.
Check for your ancestors in the newspaper. Local newspapers traditionally had stories on all sorts of events and activities, and it's likely that your ancestors were mentioned occasionally. You can get newspaper records from some of those websites that I mentioned above, but don't be afraid of contacting the actual newspaper office and asking how you can search/access their archives.
Use the following sponsored link to get a one-week free trial on Newspapers.com: Try Newspapers.com free for a week!
When you do find US census records, make sure that you don't ignore the families that lived nearby. Look for people who live on the same street or nearby streets that have the same surname, or who speak the same language, or who are from the same country (if they are immigrants). Set up a spreadsheet and keep track of the names that you find. If you find someone who has the same last name, do a little research on them – they might be a brother or a cousin to your ancestor.
"Do Your DNA"
Before you go…
One of the most powerful, and most conclusive ways to research your family tree, or make sure that your research is correct, is to take an autosomal DNA test. Several companies offer them, but the most popular companies are Ancestry DNA, Family Tree DNA, and 23andMe. Testing your DNA will allow you to:
Compare your family tree with the family trees of DNA relatives – this can help break through "brick walls" and help you verify names of your ancestors
Find our what part of the world your ancestors came from, via the "ethnicity estimate" aspect of your test
Find new family members, such as siblings, aunts/uncles, and cousins
The following are affiliate links, which means that if you click on them and purchase a DNA test, I will receive a small commission (at no extra cost to you, of course!!). Thanks for using these links, since it really helps me with the cost of maintaining this website:
Conclusion
Did I miss something? Leave me a comment with your favorite website, and I'll check it out and see if I can add it to my guide.
Have you found anything using any of these websites above? I'd love to hear about it in the comments.
Thanks for stopping by!