Do you want to know why cause of death is important in your genealogy research? In this post, learn all of the reasons why figuring out the cause of death, usually from a death certificate, is worthwhile.
I find myself spending lots of time trying to decipher someone's handwriting on a death certificate to determine the cause of death of my ancestor. Sometimes, the words used are antiquated and don't seem to match with illnesses or situations that I am familiar with.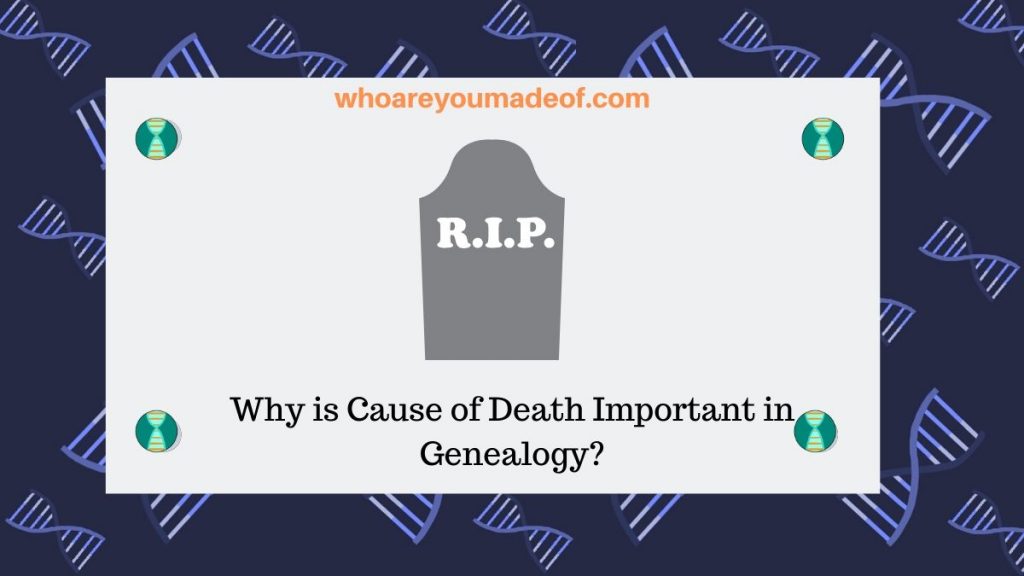 It can be rather frustrating, and so it led me to wonder if it is really important to figure out how my ancestors or other relatives passed. I have included the most compelling reasons that cause of death is a vital detail to include in our family tree research.
Writing this post helped clarify this question for me, and I hope it does the same for you.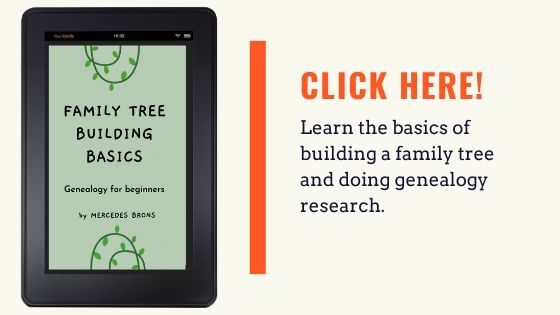 Cause of death can help us understand more about their life
If we know how our ancestors and their closest relatives died, we can often gain a greater understanding about the decisions that they made in their life.
One of my great-great grandparents sold everything he had and went out west to search for gold. He was a day late, and possibly, a few dollars short. In the end, he didn't find enough gold to make a measurable difference in his fortune.
When I first learned about this story, I was judgemental of my great-great grandfather. How could he take such a foolish risk? He sold everything he had and left his wife and children in order to pursue a very unlikely outcome.
Upon closer examination of my great-great grandfather's life, I learned that his beautiful wife had died at the age of 28 of pneumonia. She left behind a one year old son, my direct ancestor, and a daughter.
Pneumonia was a disease that was not well understood in the 1800s. People did not know that it was often caused by bacteria, or how it was transmitted. Sometimes, the sick were even accused of being immoral or slothful.
In addition, the treatment for pneumonia was quite barbaric, ineffective, and often harmful. Antibiotics did not yet exist as a treatment.
My great-great grandfather's own limited understanding of what had caused his young wife to become ill and quickly lose her life must have affected his decision-making.
This was in the year 1880, and I can only imagine how devastated he must have felt after this loss. What would he do with two children, one and three, all on his own?
What he did, I learned, was leave his young children with his brother and sister-in-law. He went west, which is where he tried to mine for gold. Eventually, he married his second wife near his small Colorado gold mine, and brought her back east to grow his family.
Cause of death can help you know where to look for more genealogical details
Is there someone in your family tree that died in a violent manner or just disappeared with no explanation? It is often these circumstances that can provide clues as to where we might be able to look – or not look – for other genealogical information.
For example, I have an ancestor who died in a train accident, which I learned from his death certificate. Once I learned this detail, I realized that there might be information in the local newspaper about the train accident.
Indeed, there was! There was a very long write-up in the paper where he lived about his life and his tragic death. I was able to get an in-depth look at the way his community viewed him, which was very interesting.
If the cause of death helps us figure out our ancestor's occupation (i.e. black lung disease), we might be able to find employment records or other documents pertaining to their life.
Finally, if we know that an ancestor simply disappeared or died in a distant battle, or while traveling, we know that we aren't likely to find a gravestone in the local family cemetery.
Cause of death for ancestors can provide health information for our families
If you spend any time at all with your family tree, you'll discover a lot about the when and how your ancestors died. It can be a sad and emotional journey, at times, but it might also help us live a healthier life.
While the cause of death for very distant ancestors is not often relevant to our modern lives, we can occasionally spot trends that can help us build a comprehensive medical history of our family. This information can be useful in understanding diseases and other health issues occurring in our family.
Not every illness is genetic, but understanding the medical challenges that our ancestors faced can be enlightening.
Conclusion
I sincerely hope that this post has helped you get a better idea as to why the cause of death is an information genealogical detail to add to your family tree research. If you have any questions about something that you read, or if you would like to add your own reason that cause of death is important, I would love for you to post in the discussion below.
Thank you for reading this post today!