If you are new to the world of family trees, you will want to know what genealogy records are. In this post, I'll discuss the definition of genealogy records, as well as explain the best records to look for and where to find them.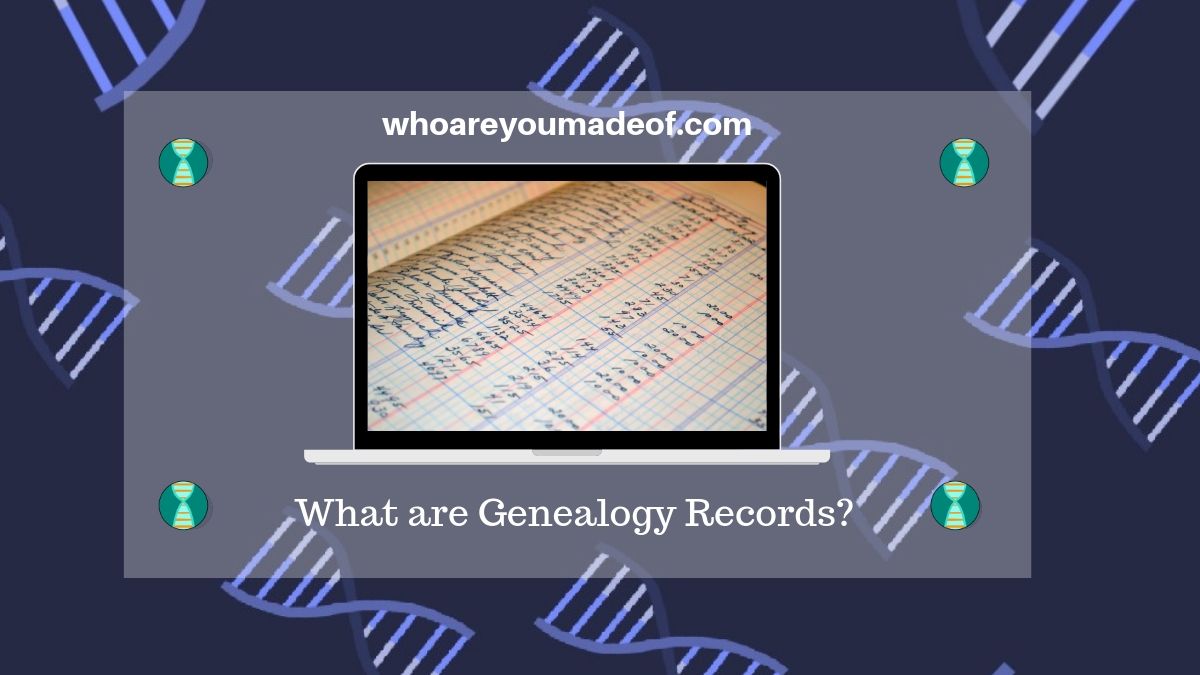 What are genealogy records?
Genealogy records are the fundamental building blocks of family tree research, used to illustrate one persons familial relationship to another. Information from genealogy records is often presented in the form of formal pedigree charts, family trees, or even written narratives.
Most people think of genealogy records as only those records that serve to document when and where a person lived, as well as who is descended from that person and who they are descended from.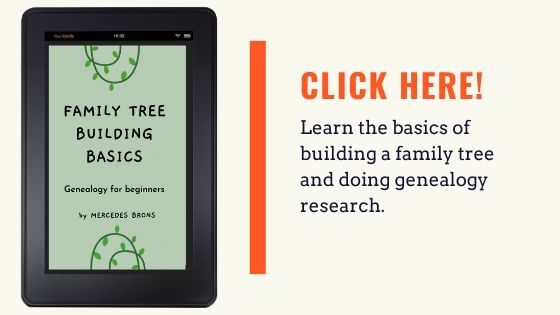 In reality, genealogy records can be used for so much more. Those passionate for genealogy research will use genealogical records to document as much about an ancestor's life as possible, including their lifestyle and why they made the choices that they did.
What type of genealogy records should I look for?
When I first became interested in learning more about my family tree many years ago, I had no idea what types of records I might be able to find that could help me with my research. Most importantly, I had no idea of the depth of information that I would be able to learn about my ancestors.
There are dozens of types of records that can be located pertaining to your ancestors or historical people. I have been able to learn so much about certain ancestors in my family tree that I almost feel like I could sit down at a table with them as someone who knows them personally.
What kind of genealogy records are there?
Here are more than 20 categories of records that you can explore in order to learn about people who lived before us:
Census records (usually done at regular intervals)
Vital records (like birth, marriage death)
Church records
Court records
Oral histories (even cultural heritage interviews)
Professional or occupational records
Historical newspapers
Family "bibles"
Land records (often held at the local or state administrative level)
Military records
Academic records
Financial records (bank and tax records)
Historical accounts printed in books
City directories (like old phone books!)
Obituaries (both in print and modern online obituaries)
Immigration records, including travel records (like ship passenger lists and passports)
Voter lists
Photographic evidence
Personal journals and diaries
Published family trees and pedigrees (including online)
Cemetery records
There are likely dozens more categories of genealogy records. I am regularly surprised at the creativity of how genealogists can locate records.
As you can see, there are many potential sources of information about our ancestors. With a little time and dedication, we can put together a fairly complete view of what their lives may have been like.
As an aside, I wonder what type of paper-trail (digital or otherwise) I am leaving for my descendants to find someday in the future?
How can I find genealogy records?
If you took a good glance at the above list of types of genealogy records, you might not be surprised to know that you can find helpful records in many different places. You will be able to find lots of genealogy documents online, but more traditional research might be required to locate offline genealogy records.
There are many amazing websites that have made billions of records available (i.e. digitized and searchable) for those of us who would prefer to stay at home and peruse records online. Some of these websites are free, and others require a subscription to access.
My go-to sites for accessing genealogy records?
Ancestry
Family Search
Newspapers.com
Don't limit yourself to only the big sites in genealogical records, however. You can often find online records pertaining to your ancestor at the state and local level.
For example, I was able to locate property records from the 1890's for my great-great grandfather on a Philadelphia city site. If you know where your ancestor lived, you can see if the local or state government allows access to records on their website.
Eventually, even the most skilled internet searchers are required to hop into the car and visit courthouses or state archives to do research the "old fashioned" way. Not everything is available online, and the records that you can find in person are often the most valuable in solving some of our tough family history mysteries.
I have tried to combine vacations or other travel with genealogy record searches. It's not feasible for everyone, of course, but if you spot an opportunity to do so, I would recommend it.
For instance, I was plotting my drive from the Newark, NJ area to my home (a 14 hour drive!), and I realized that my route was going to take me almost directly past the church where my great-great uncle was baptized.
I have been trying to solve the mystery of the origins of my great-great grandmother for years, and so I thought that the church might still have records from his baptism in 1896.
Sure enough, they did! The church secretary let me take a photograph of the original baptismal record from 1896 and it took me a little closer to solving my mystery.
Plus, it was an amazing feeling to walk in a place that my great-great grandmother walked to baptize her son on Christmas Day.
If you are lucky enough to live in the same geographic area as your ancestors, you should definitely explore the local opportunities for research. Local newspapers and courthouses are often a goldmine for genealogy records, and you can't always find similar information on the internet.
Conclusion
I hope that this post has helped you learn about genealogy records, as well as how to look for them and the best types of records that can help you build your family tree.
If you have any questions about something that you read in this post, or if you would like to share your own experience finding genealogy records, I would love to hear from you in the discussion below.
Thanks for stopping by today!