Do you want to learn all about Ancestry Public Member Trees? In this post, find out when you can see them, when you can't, and how to search them.
There are more than 100 million family trees on Ancestry, and a sizeable portion of these trees are public. While some people who build their trees on Ancestry make the decision to keep them private, most people don't mind sharing their trees as Public Member Trees.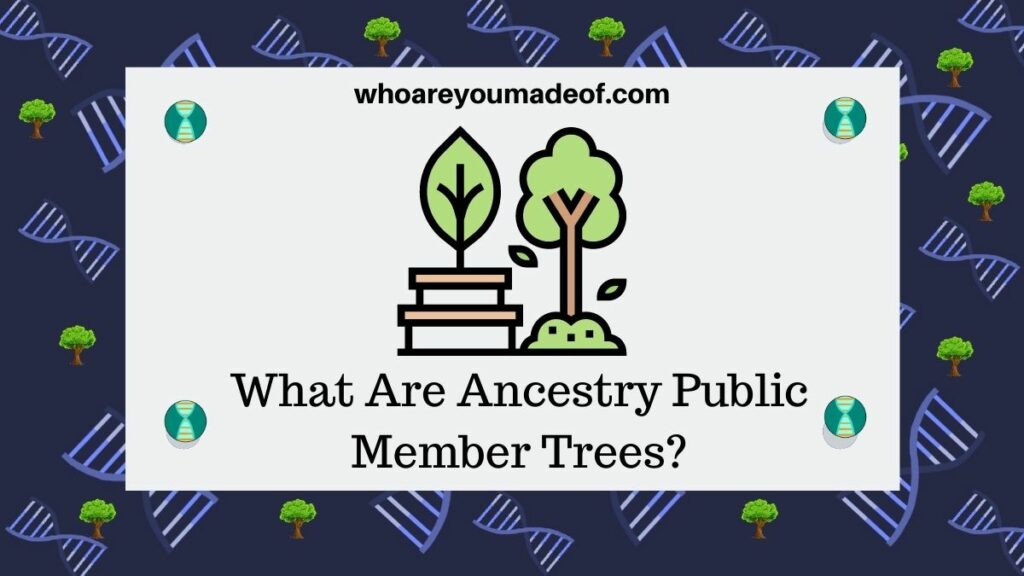 We love public family trees, of course, because they can be an excellent source of information about our ancestors. Most of the people who are researching our ancestors are also related to us, which means that public family trees can be a fun way to connect with distant relatives who are also interested in genealogy.
What are public member trees?
A public member tree on Ancestry is a family tree that has been created by an individual user of Ancestry.com who has chosen to make their family tree accessible to other people using the site.
Anyone who decides to build their family tree on the Ancestry site has either a public member tree or a private family tree. Every detail that you find in a public member tree was placed there by the person who built the tree, who is also referred to as the "owner" of the tree.
Are public family trees free on Ancestry.com free to access?
Public family trees on Ancestry are not free to access. Instead, they can only be viewed by people who are Ancestry subscribers.
There are many things that you can do on Ancestry without a subscription, including building your family tree. That's why I highly recommend using the site.
Even so, there are many things that aren't free to do on Ancestry. One of those things is viewing the member trees that other people have created.
There are two important exception to this statement, however. You can always view public member trees that you have created, even if you aren't a subscriber.
In addition, you can also always view public member trees that you have been invited to join. If you have a close relative who is building their tree on Ancestry, asking them to invite you to join their tree is a great way to share information and keep learning, even when you can't be a subscriber.
Why can't I see public member trees on Ancestry?
If you are an Ancestry member but not a subscriber, you might see public member trees come up in search results, but you won't be able to view the tree or the details from the tree unless you purchase a subscription.
How to do a public family tree search on Ancestry?
If you would like to do a search of only public family trees on Ancestry, there are a few ways to do this. The first is very direct and will allow you to easily limit your search to only family trees that have been made public.
Simply click on the link below to access the Public Member Tree Search page:
If you are not an Ancestry subscriber, you will be able to perform a search. However, in order to be able to view the tree (which is the most helpful use for this search), you will need to become a subscriber.
The second way to find information from public family trees is to do your search directly from the main search page. If you have done a search of the entire record collection, you can filter the search results to only show those that are from public family trees.
On the search results page, you will see a "Filter by" section to the left of the search results. Towards the bottom of the page you will find "Family Trees", which is the option that you should choose to display only results found in family trees (both public and private):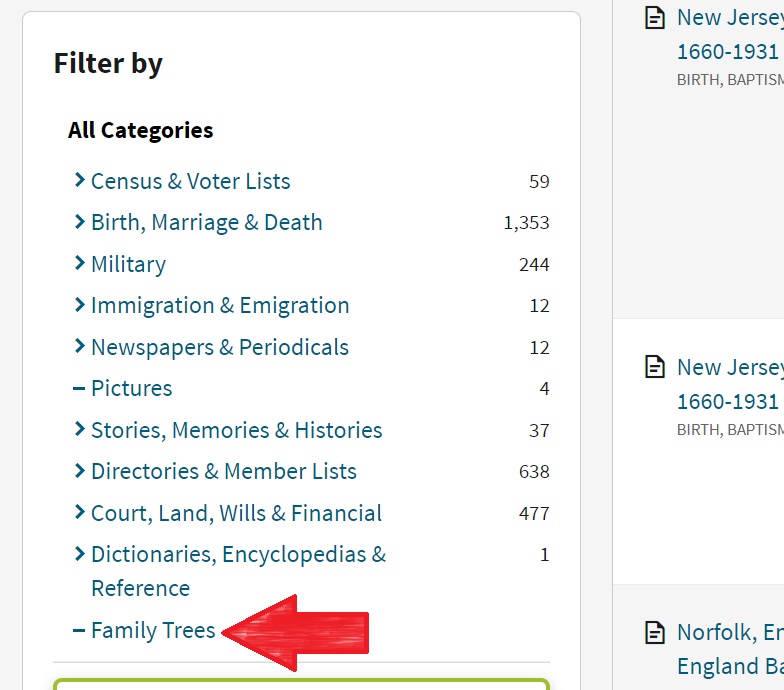 To further filter results to show only those family trees that are public and viewable by those with subscriptions, you must click on Public Member Trees: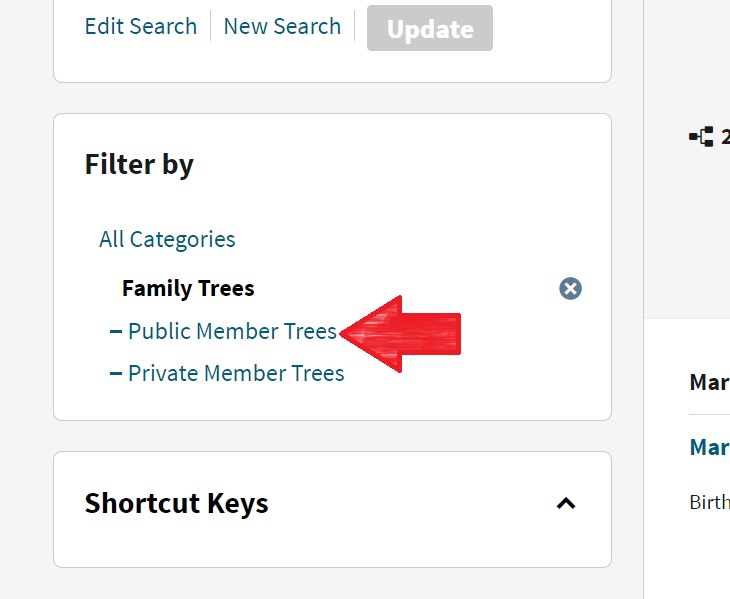 I often do this when I am not finding the person that I am searching for in the main records collections. Sometimes, this is because I don't have the correct spelling of my ancestor's name (as it would appear in records), and it can be helpful to see if someone else has the ancestor in their tree.
If I am able to find the ancestor in a public tree, I can examine the sources that the owner of the tree has listed (if any). Using this information, I am often able to come to my own conclusions and further my search in other collections.
Are public member trees always accurate?
While public member trees can be extremely helpful in family tree research, they might contain small mistakes or inaccurate information. This is why it is always important to independently verify what you learn from these trees through genealogy documents and records.
This is true even if several, or even dozens, of family trees have the same information. Unfortunately, it is common for many people to copy mistakes.
It's always a good idea to double check what you learn from someone else's research, whether it be a public family tree or a genealogy published in a book. We are all human, after all, and capable of making mistakes.
Conclusion
I hope that this post has helped you understand more about public member trees on Ancestry, how to search them, and more. If you have any questions about something that you read in this post, join us in the discussion below.
Thanks for reading today!