Do you want to know how to use Ancestry without a subscription? How much can you do on Ancestry for free? In this post, find out the answer to these questions – and more.
Let's face it. Genealogy research can be expensive.
Subscriptions to sites with genealogy records can be pricey and they can add up, especially if you pay for access to more than one site.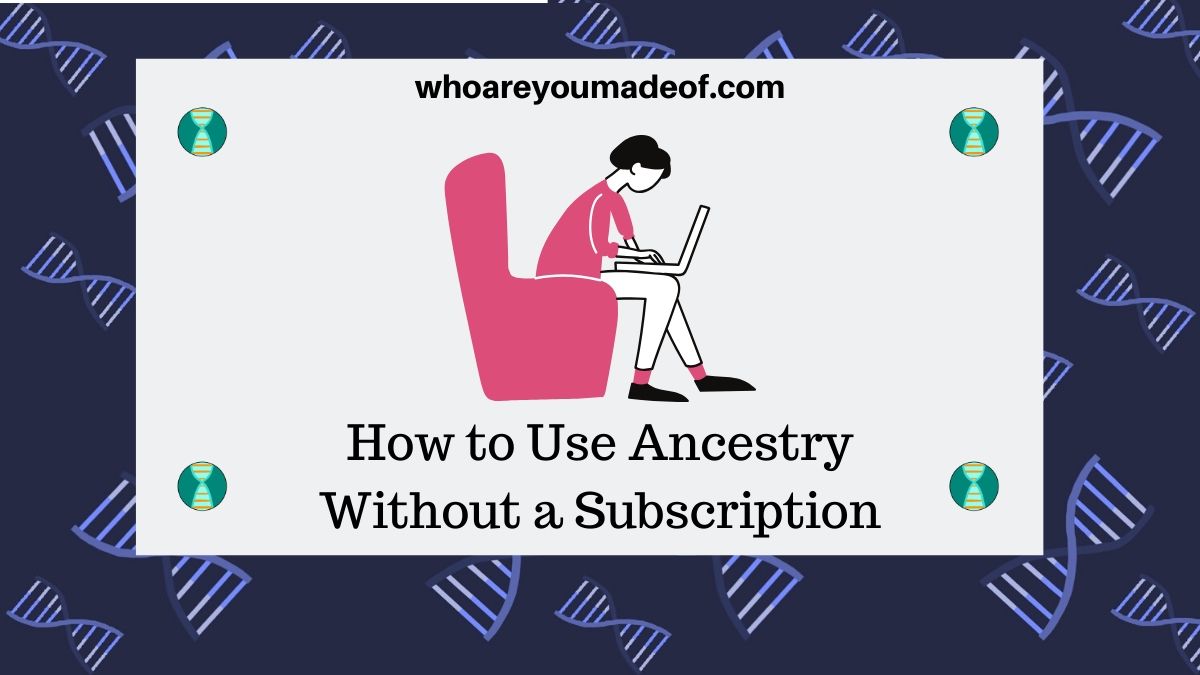 Fortunately, if an Ancestry subscription just isn't an option for you right now, there are many ways you can use the site completely for free.
Can you use Ancestry.com for free?
Yes. You can use many features on Ancestry for free.
While having a subscription does provide access to additional content and features, there are many ways to use Ancestry when you do not have a subscription.
Below, I will explain how to get a free Ancestry account and all of the ways that you can use it, even if you don't have a subscription.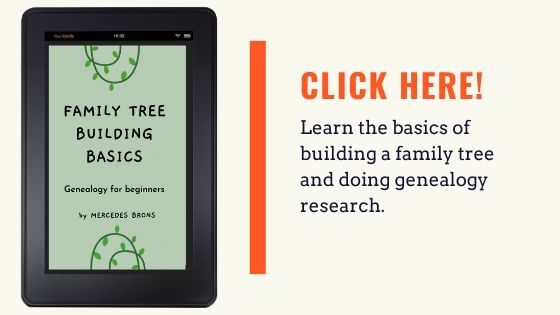 How to create a free Ancestry account
It's easy to create a free Ancestry account. To get a free Ancestry account, simply visit the following link:
Simply fill out the form and follow the instructions.
Keep reading to find out all of the things that you can do with your free Ancestry account.
What can you do with a free Ancestry account?
Most people find themselves using a free Ancestry account during some point or another during their time with the site. Fortunately, there are many things that we can do with our free accounts.
You can build your family tree for free
It's always free on Ancestry to build your family tree. In fact, you can build multiple trees without upgrading to a paid account.
This is great to know, since lots of people find that they like to get an Ancestry subscription during times when they are actively researching. They may find that they don't always need to have one, but their tree will always be there.
You can view other family trees that you have been invited to be a part of
While it's true that we can't view most public family trees if we don't have a subscription to Ancestry, we can always view trees – public or private – that we have been invited to be a part of by other Ancestry members.
You can search for Ancestry members and view their profiles
With your free Ancestry account, you can use the member search feature and search for other Ancestry members by first or last name, or their username.
In order to contact other Ancestry users through the messaging system on their profile, you must have an Ancestry subscription.
Those people who have done DNA tests will find that they can contact their DNA matches by using the button for messages available on the DNA match profile.
You can use the search feature and see search results
Even though we can't access most records and documents on Ancestry without a subscription, we can still use the search feature in order to see which types of records are available.
You can view your DNA results
You can always view your DNA results on Ancestry, whether or not you have an active subscription.
In fact, your DNA results will go through occasional updates and you will get new DNA matches even if you have a free Ancestry account.
You can view DNA results that you have been invited to view
With a free account, you can view DNA results from other Ancestry members who have invited you to view their results.
You can upload (import) a GEDCOM into your Ancestry tree
You can always import a GEDCOM file into Ancestry made from a tree that you made on another site or with a software program on your computer. You don't need a subscription to be able to access this feature.
Is there a way to get a free trial for Ancestry?
An Ancestry subscription can be very helpful to your genealogy research, and it can even help you build your tree faster and more efficiently.
For example, with an Ancestry subscription, you can add records and even people to your tree automatically, without having to type in their details.
There are many millions of records on the site that can only be accessed with a subscription. Additionally, those with paid accounts can view other people's family trees on the site.
Other family trees can provide important clues about our ancestors.
Fortunately, you can get a free trial to Ancestry to try it out. This is a good way to do some research over the next few weeks and see whether or not it makes sense to have a subscription right now.
Conclusion
I hope that this post has helped you understand how to use Ancestry.com without a subscription, and what you can do on the site for free.
If you have any questions, or if I missed something that you know you can do on Ancestry with a free account, please feel free to join us in the discussion below.
Thanks for stopping by today!