Do you want to know what the Leeds Method is? In this post, learn about the origins of this method and how the Leeds Method can help you learn more about your family using your DNA matches.
You can use the Leeds Method if you:
Have taken an autosomal DNA test, like the one offered from Ancestry DNA, 23andMe, or My Heritage
Have opted-in to DNA matching on your testing company's website and have access to your DNA match list
Are interested in learning how your DNA matches are related to you
I'm excited to write about the Leeds Method on this site because I love explaining new tools and topics in an easy-to-understand manner.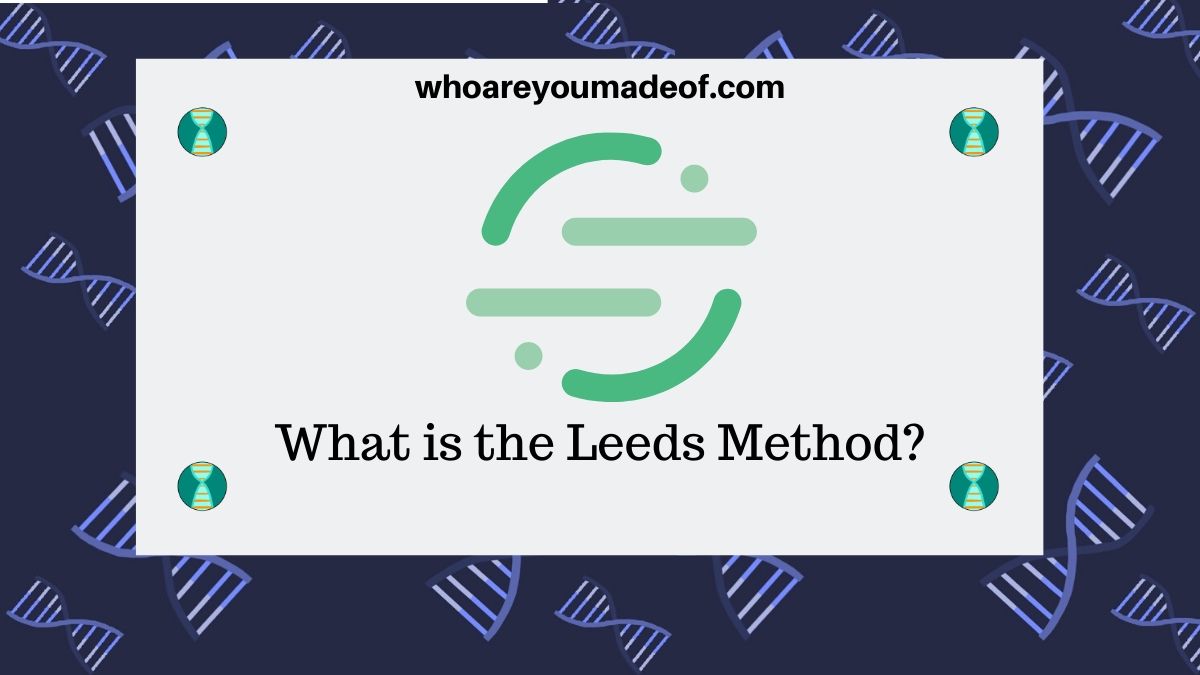 What is the Leeds Method for?
The Leeds Method is a DNA match clustering technique that uses colors to identify groups of DNA matches that may possibly be descended from the same common ancestor.
While the primary objective of the technique is to find groups of people who all have the same common ancestors, the results can be used for:
Discovering recent ancestry, such as biological parents
Creating networks of DNA matches to break down brick walls in your family tree
Identifying distant unknown mystery ancestors
Clustering is also a great substitute for not having access, or being familiar with how to use, a chromosome browser. Colored blocks are much easier to understand than detailed segment data at the chromosome level.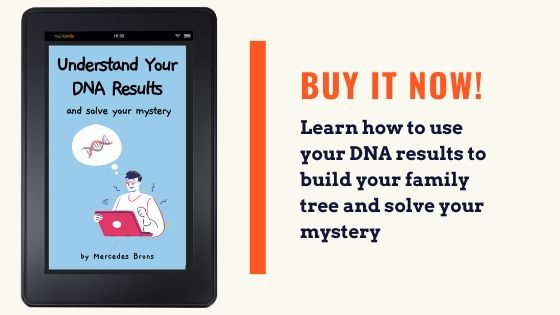 How does the Leeds Method work?
The Leeds Method is a method of DNA match analysis that uses color clusters corresponding with shared ancestors. Clustering can often help us identify who the common ancestor is and how we are related to our DNA matches.
The easiest way for most people to use the Leeds Method is with a spreadsheet. You can use Microsoft Word to create your spreadsheet to begin analyzing your DNA matches.
If you don't have access to Microsoft Word, you can create free spreadsheets using Google Sheets if you have a free Google account.
If you are not a computer person, or you find that using technology complicates things, you can definitely hand-cluster your matches using the Leeds Method.
By assigning a DNA match and all matches you share in common to a particular color, you can visualize your matches as groups. This may help you identify how you are related to additional DNA matches, or even assist you in discovering an unknown ancestor.
Below is an example of my twelve closest cousins (hypothetical). I assigned them colors based on who shares who in common.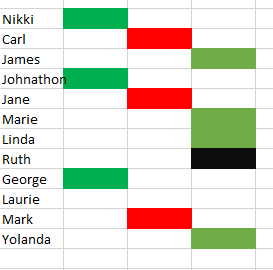 In the chart above, you can see that Ruth is the only one who shares none of the other cousins in common. I could draw several conclusions from this.
It's always great to have multiple analysis tools in our genetic genealogy toolbox. The Leeds Method is a useful tool that can help us make sense of our DNA matches, and it is an analysis method that is easy for beginners to begin using right away.
Is the Leeds Method always accurate?
The Leeds Method is easy to use and implement, but it doesn't always work. We can be related to our DNA matches in more than one way, for example.
In addition, it's also possible that we are related to our DNA match in one way, such as when there is endogamy present. They may even be related to a match they share in common with us in yet another way.
Family trees certainly are complicated!
In short, we can use results of the Leeds Method analysis to provide a hint or a clue about how we may be connected to our DNA matches. It is not evidence or proof that all matches in the same cluster are related.
Even though the technique doesn't always lead to perfect results, it's easy to use and it does give us pretty good leads. It's especially useful when we know very little about our family tree and find any hint useful.
Who developed the Leeds Method?
The Leeds Method was developed in 2018 by Dana Leeds while she was helping someone work with their DNA matches to identify their biological origins.
Dana Leeds (danaleeds.com) is a genealogist turned genetic genealogist with training in biology education.
Conclusion
I hope that you enjoyed the post and that it answered some of your basic questions about the Leeds Method.
This is the first post in a series of posts about the Leeds Method. Other topics to be included as future posts in the series include:
How to use the Leeds Method
Leeds Method for Fourth Cousins
How to Do the Leeds Method with Ancestry Colored Dots
Using the Leeds Method with Surnames
How to use the Leeds Method for Clustering
If you have any questions about something that you read in this post about the Leeds Method, I would love to hear from you in the discussion below.
Thanks for stopping by today.