What is the Ireland and Scotland DNA ethnicity on Ancestry? You've come to the right place to learn more about this fascinating DNA region.
If you just got your DNA results back and you found out that you have the Ireland and Scotland DNA ethnicity on your results, you can count yourself among the descendants of the more than ten million people who have emigrated from Scotland and Ireland since the 1700s.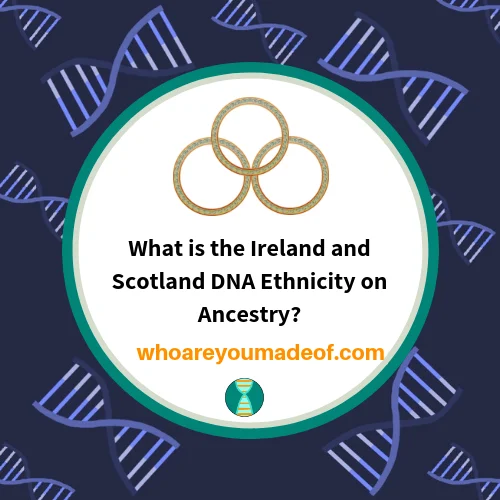 In this post, I'll explain a lot about the Ireland and Scotland DNA ethnicity, including:
Where the Ireland and Scotland DNA region is located
What is Ireland and Scotland DNA
How you may have inherited the Ireland and Scotland DNA region
Whether you will be able to trace your Irish and Scottish ancestors

Cool fact: The total number of people making up the Irish and Scottish (people with Scottish and Irish ancestry) worldwide is as high as about 120 million people, which is about 12 times as many people who currently live in both Scotland and Ireland combined.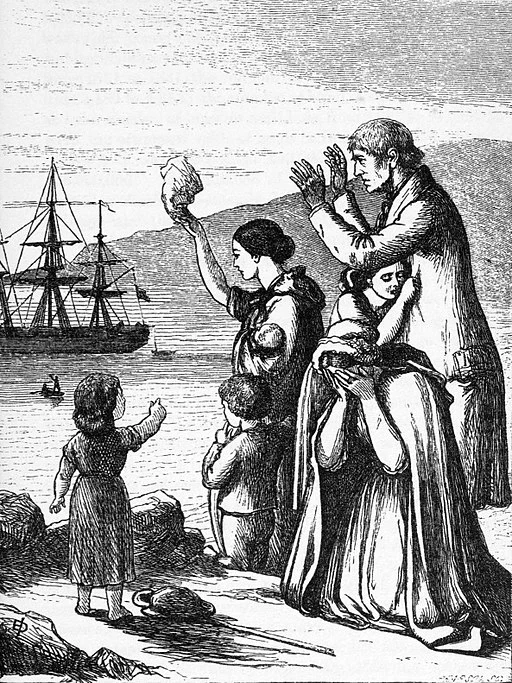 Where is the Ireland and Scotland DNA region on Ancestry?
The Ireland and Scotland DNA region on Ancestry is located in the British Isles and covers all of Ireland, including Northern Ireland, and all of Scotland. DNA from this region is also commonly found in Wales and parts of England and France.
The map below shows the approximate area where you can find the Ireland and Scotland DNA region in relation to the rest of the world, and to the British Isles.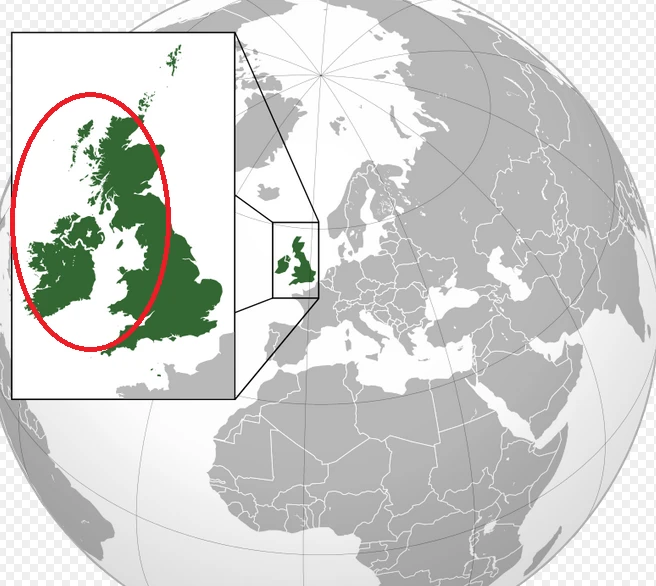 The are highlighted on the map above includes Ireland, Northern Ireland, Scotland, Wales, and even parts of England. Ireland is an independent country, but Scotland and Wales find themselves part of what we know as the United Kingdom.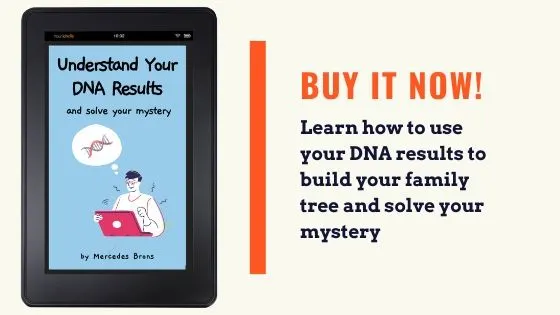 It is important to note that this region overlaps with another DNA region on Ancestry DNA, the England and Northwestern Europe DNA region. Due to the complicated political and historical relationship between the people of these two DNA regions, people from one region will often be surprised (or not!) to find DNA from the other region in their results.


So What is Ireland and Scotland DNA?
People have been living in Ireland and Scotland for many thousands of years. In fact, the earliest evidence of humans living in this area suggests that modern humans were living there at least 12,500 years ago, even before the end of the last Ice Age.

Modern residents of Scotland and Ireland won't share much DNA with these ancient ancestors. Instead, they can trace most of their genetic makeup to the Celtic tribes that expanded from Central Europe at least 2,500 years ago.
These Celtic tribes thrived throughout continental Europe and the British Isles for at least one thousand years.
Even though later migrations from other tribes, such as Germanic peoples, the Roman Empire, and even Viking Invasions, weakened Celtic influence throughout Europe, the Celtic groups occupying what we now know as Ireland and Scotland were able to retain their language, culture, and territories until as recently as modern times.

Cool fact: There are about 1.5 million people who speak on of the six remaining Celtic languages. As many as 20,000 of these people live in North America.
How did I get Ireland and Scotland DNA in my Results?
As I mentioned at the beginning of this post, about ten million people have left Scotland and Ireland over the past three hundred or so years. Where did all these people go?
Irish and Scottish emigrants landed in great numbers in the following countries:
United States
Canada
Australia
Great Britain
To a lesser extent, significant Irish and Scottish immigration was seen to the following countries, which may come as a surprise to many. This is by no means a complete list of all the countries which have seen Irish and Scottish immigration over the years:
Germany
Italy
Spain
Argentina
Mexico
Chile
India
New Zealand
South Africa
If you have known ancestry in any of the above countries, then you should consider investigating your family tree to see which lines are most likely to contain your Irish or Scottish ancestors.
Important to note is that sometimes our ethnicity regions can come to us in surprising and unexpected ways. For example, you may know that most of your recent ancestors were born in Mexico or England.
If you do a little family tree research,however, you may discover that some of you your Mexican or English ancestors had roots in Scotland or Ireland. If you haven't yet started building a tree, you should!
Family tree research is exciting, and if you need a little help getting started, please check out my softcover book, Family Tree Building Basics: A Book for Beginners, on Amazon or via immediate PDF download.
Can I trace my Ireland and Scotland DNA?

If you have found that you have DNA from the Ireland and Scotland DNA region, you are in luck! There is a very good chance that you will be able to trace your family tree back far enough to find your Irish and Scottish immigrant ancestors as well as records in Scotland and Ireland that pertain to your ancestors.
One of the most common questions about tracing ancestry from a particular region is how far back one has to go in their tree in order to find our which ancestor passed down DNA from that region.
DNA inheritance is anything but predictable, so even if you have a relatively high amount of DNA from this region, you might have to build your family tree back several generations in order to begin to locate ancestors who left the region to arrive where you are now.

First steps to tracing your Ireland and Scotland DNA:

Talk to your parents and grandparents about the idea of building a family tree. Someone might know if you have a relative who has already begun such work. Plus, you'll learn a lot from having conversations with them.
Ask your parents and grandparents (or other older relatives) for details about their parents and grandparents, such as where they were born, what their names were, and where they lived.
Choose an online platform for building your family tree (I prefer to build my trees on Ancestry)
Enter everyone that you know of into your family tree. Use records such as birth and death records and census records to add additional generations on to your tree.
Once you have located your grandparents, great-grandparents, and great-great grandparents in the US Federal Census records, you will have a good idea as to which lines of your tree are most likely to have your Irish and Scottish ancestors.
Use your DNA matches to build and verify your tree

Conclusion
I hope that this has helped you understand a little bit more about the Ireland and Scotland DNA ethnicity region on your Ancestry ethnicity estimate.
If you have any questions about something that I wrote in this post, or if you would like to share your own experience finding Irish and Scottish DNA in your results, I would love to hear from you in the discussion below.
Thanks for being here today!