Did you know that 23andMe has a beta program? In this post, you'll learn what you get if you join, as well as how to start or stop participating in the 23andMe beta program.
I'm a huge fan of anything "beta". Things that are "beta" are exclusive, edgy, new, and exciting.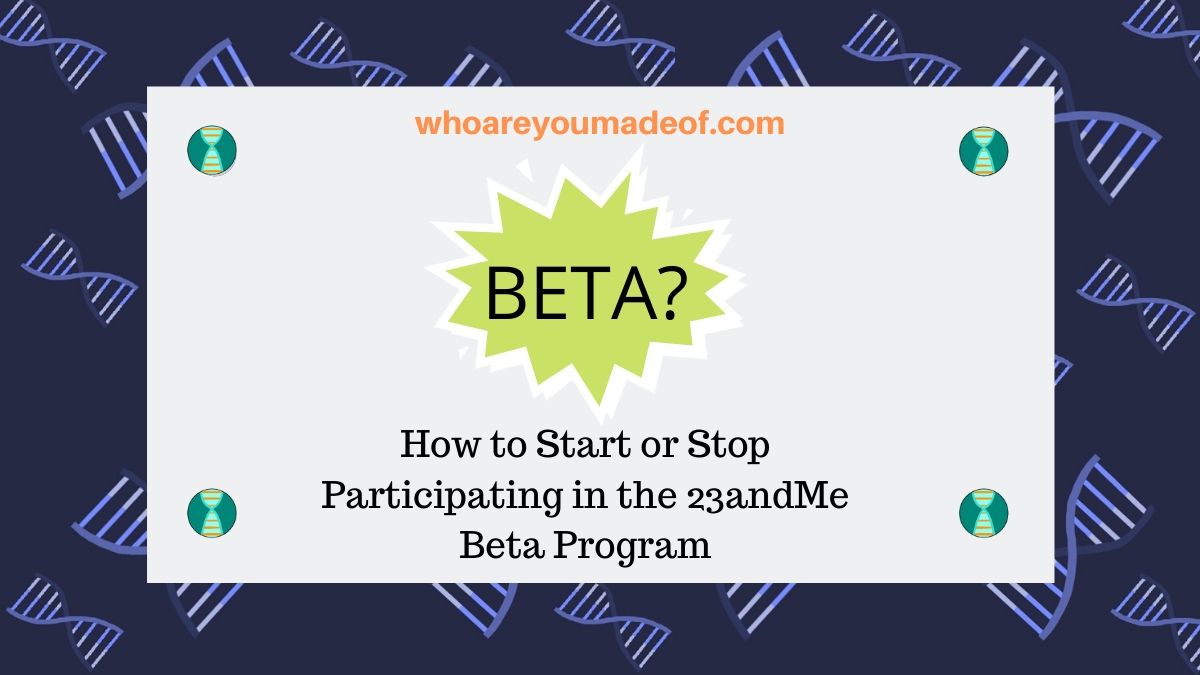 A reader recently contacted me in order to find out if I knew how to leave the beta program on 23andMe. That's where I got the idea for this article, and I hope that you find the information that you are looking for in this post.
What does "Beta" mean on 23andme?
The 23andMe beta program allows existing 23andMe customers to become "testers" for versions of new and existing features. You don't actually have to do anything special if you are a beta tester. Instead, you just use the site as you usually would.
"Beta" is a word that is most commonly used in reference to a software version that is ready to use, but not ready to release to the general public. Developers typically release beta versions in order to test software under a wider variety of conditions in order to find errors and bugs.
There is nothing worse, at least from a product development standpoint, than software that was released too early with lots of problems. This is why lots of companies, like 23andMe, have beta programs where their features can be tested by willing beta testers before it is released to all customers.
The 23andMe FAQ page about the beta program states that some of the beta features might not work as well as the general versions released to all customers. This is completely normal and is actually an important function in how beta programs typically work.
The errors or bugs that do occur help 23andMe improve the site and results for everyone.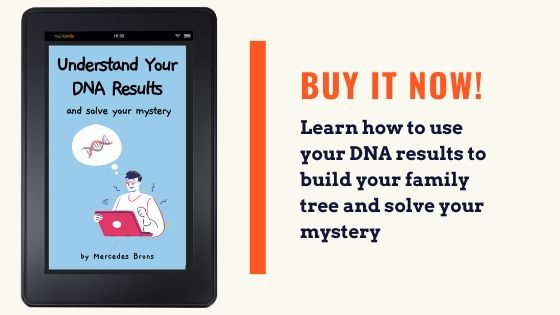 What do you get if you join the beta program on 23andMe
If you decide to join the 23andMe beta program, you will be able to see versions of features that are not released to all customers. This might mean that your 23andMe experience looks slightly different than it did before you joined the program..
For example, when I joined the 23andMe beta program several months ago, my ancestry composition results changed slightly. 23andMe was testing this version of the ancestry composition results before making changes and releasing the improved version to all customers.
I now see "updated results" on my ancestry composition report, and can only assume that these new and improved results are due to a successful beta test.
It's wonderful that 23andMe continues to test and improve their site and results. They provide an excellent DNA testing experience, and it's exciting to see how they are able to improve on an already stellar product.
How to join the beta program on 23andMe
Do you want to get access to beta versions of features (when available), and generally just help improve the 23andMe experience overall? You can do this by joining the beta program easily from your settings page on your account.
After you have logged in to 23andMe, access your settings page by clicking on the little downwards arrow (it also looks like a carrot top to me!) next to your name at the top of the screen.
Scroll just about to the end of the list of settings to the "Preferences" section and press the "Become a tester" button:

How do you know what is a beta feature on 23andMe and what is not?
23andMe usually marks beta features with the word "Beta" next to them. Even so, they might also test the beta features without marking them as beta.
It's important to note that some beta features are released to all customers. This might be the case with the new Family Tree feature on 23andMe, since I was able to access it whether or not I was joined to the beta program.
How to leave the beta program on 23andMe
If you are currently participating in the beta program, but you would like to stop, the process is very simple. You can access this option directly from your 23andMe account settings.
At the top of your screen, click the little carrot top icon next to your name, and you'll see a drop-down menu where you can select "Settings". From the settings page, scroll almost all the way down the page in the "Preferences" section.
You should see a button that looks like this:

All you have to do is click the button to stop participating in the program. If you decide to leave the beta program, you will no longer have access to the beta features that you were previously using.
Even though I love being a beta tester, I left the 23andMe program (albeit, briefly) in order to see how easy it was to do. It took two seconds or less.
Of course, I joined it again almost immediately afterwards.
Conclusion
I hope that this post has helped you understand more about the 23andMe beta program, as well as how to join or quit the program. If you have any questions about something that you read in this post, or if you would like to share your own experience learning from a 23andMe beta feature, I would love to hear from you in the discussion below.
Thanks for stopping by today!