Do you want to know how to find out if you have famous ancestors? In this post, you'll find tips and tricks for learning about the famous people in your family tree.
If you hang around with people who are into genealogy and family tree research long enough, you will eventually run into someone – and several someones, most likely – who claim to have famous or infamous ancestors. I have a few famous ancestors in my past, and I'm sure that you, do, too.
You'll find ideas and thoughts about the topic in this post. If you have any ideas, or if you have found out anything really cool – or not cool – about your ancestors, I would love to hear about it.
Start building a family tree to find famous ancestors
If you are really interested in finding out whether some of your ancestors were well-known in their time, the first thing that you should do is make sure to build your family tree.
If you haven't started a family tree, this is the first step in finding out whether you have anything noteworthy or interesting in your family's past.
My favorite place to build a family tree is on Ancestry, since once you start the tree, you get record hints, and information can be filled in automatically from them. It's really much easier than you might think.
A few tips on building a tree to search for famous roots:
Be as thorough as possible – don't skip any of your family lines. Some people only trace their surname, which leaves out most of our ancestors.
Read all records on sites like Ancestry and Family Search carefully for clues
If you use the following sponsored link, you can get a two-week free trial on Ancestry – perfect for adding records and documents to your tree: Ancestry Free Trial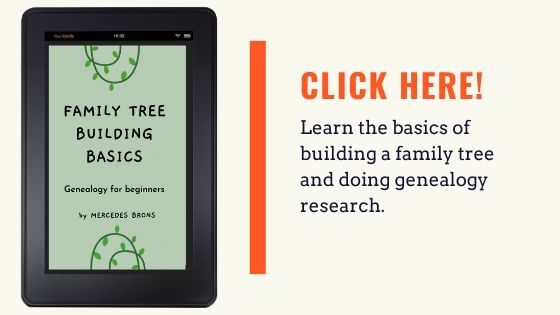 Check for "popular" lines of your family tree
On Ancestry, or on some of the other websites for family tree building, after you build back a few generations, you will start to find that your ancestors start to show up in several family trees. This is because of simple mathematics.
The further back you go, the more potential descendants there are, and the more descendants there are, the more potential genealogy researchers there could be in the family.
If you stumble upon an ancestor several generations back that shows up in what seems to you to be a large number of family trees (like more than 15, for example), this might mean – though not always – that the reason that so many people are interested in this line of the tree is that there is something really cool going on, either with that ancestor, or further back in his/her line.
So, if you find a paper trail, definitely research it until the end to see where it leads.
Use Google to find famous ancestors
This seems like a really simple idea, but once you start building your tree, Google your relatives. All of them. I've learned some very fascinating about some of my ancestors through simple internet searches.
Much of what I learned wasn't something that would have popped up in a family tree search, so it pays to think outside of the box!
Here are some tips for using Google to find information about your ancestors:
Use quotation marks around names or terms that you want Google to specifically search for. For example, I have a great-great-great-great grandmother named Maria Applegate. If I want to search for her on Google, I will put into the search bar "Maria Applegate" to only get results that have that exact search term in it.
Enter is as many key words as you know or want to search for for your relative. For example, if I know that Maria Applegate was born in New Jersey in 1815, I will enter it like that into the search bar:

Search for your ancestors in old newspapers
When you are in the process of being through and researching everything that you possibly can, don't overlook the possibility that you can find information about your more recent (past 4-6 generations) in newspapers. There are many places online that you can access old newspaper records.
I have been able to find really random things online about my great-great grandparents, for example, and you will also be surprised about what you find.
Newspapers.com is a great place to search old newspapers. When I first got my subscription, I was literally obsessed with finding details about people from my family tree.
You can use the following sponsored link to get your Newspapers.com one-week FREE trial: Try Newspapers.com free for one week!
Find Famous Ancestors – Test Your DNA
You know what is even better than a really well-researched family tree that documents your lineage back to a famous ancestor? A really well-documented family tree that is backed up by scientific proof!
You can do a simple DNA test and using some simple strategies, prove that you are related to other descendants of that ancestor.
Using this strategy, I have been able to verify genealogical research on several lines in my family as many as 8-10 generations back into history. Testing your older family members is also a great strategy for this, as well.
My grandmother and two great-uncles have done DNA tests, and their results help me "reach" much further back than I ever would be able to just with my own results.
You can get a DNA test from any of the companies that I recommend below. I've tested myself or family members with all of them!
The following links are sponsored links to companies that I highly recommend and have used personally:
Try Relative Finder from Family Search
Family Search has a really neat tool that analyzes your Family Search tree to compare your ancestors to lists of famous world figures.
In order to use this tool, you will need to have a free account with Family Search. You will also need to upload or build a decent-sized tree on the site.
You can access the free Relative Finder tool by clicking on the following link:
Check the Pilgrim Database to see if your ancestors were on the Mayflower
If you have already built a family tree and suspect that some of your lines go back to some of the first groups of people from the British Isles to arrive to North America, you could check the Pilgrim Database.
The Pilgrim Database was compiled with information from a partnership between General Society of Mayflower Descendants and New England Historic Genealogical Society.
Checking this database isn't free, but it might save you a lot of time:
Conclusion
Once you are done with all of the steps on this post, you might have found some interesting, famous, or infamous ancestors. But what I am sure that you will have done is built a really amazing family tree for yourself.
No matter what you learn, or if you learn something you weren't really expecting, you will have some cool stories to tell about your family history.
Thanks for stopping by! Let me know your story in the comments!