A family tree is a diagram or chart showing how people are related in a family. In this post, learn how they work, what they look like, and who to include in your tree.
Family trees are a great way to display how people are related in your family, or to keep track of your family history research. Family trees can be big or small, and have anywhere from just a few people included to many thousands of relatives in the tree.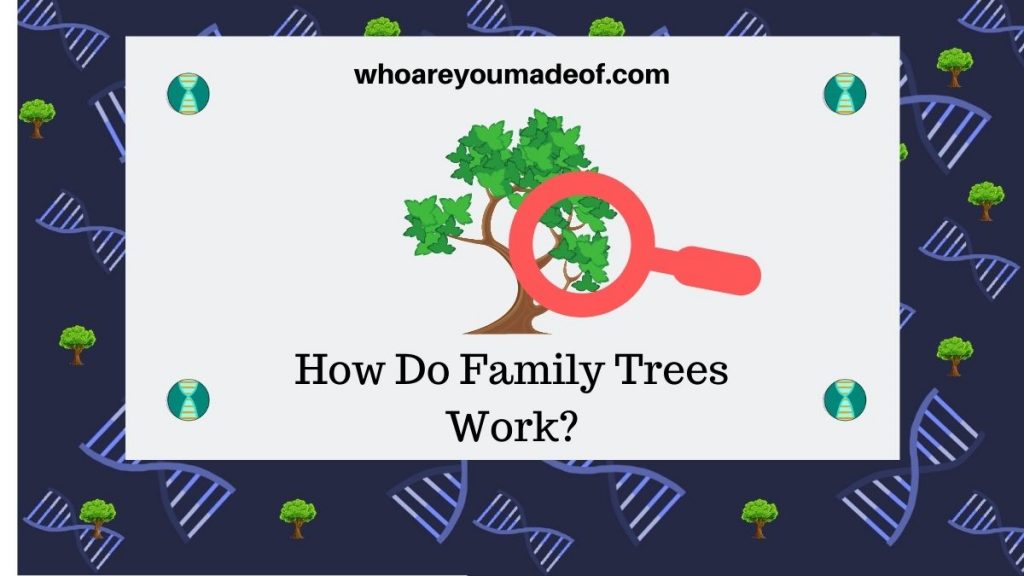 A basic family tree might only have parents and a few children. My family tree, which is always a work in progress, has somewhere between 2,000 and 3,000 relatives listed.
Every family tree starts with just one person: you, and gets built one person at a time. Making a family tree is fun and rewarding, and I hope that this article helps you get inspired to make your own tree.
What do family trees look like?
The best way to show a family tree is not actually a tree at all. A simple chart or diagram is the ideal way to display your family relationships.
Some people do use a tree design to show their family tree, but this is usually used for small family trees – perhaps going back to only grandparents. It's more of a "fun" way to display relatives.
The chart design that you choose to display your family tree will depend on whether you would like to display only your direct ancestors, or if you would like to include extended family. Relatives that you are not descended from would include siblings of your great-grandparents, grandparents, aunts and uncles, as well as cousins.
For example, a chart that includes only you and your direct ancestors going back three generations will begin with you and include your parents, grandparents, and great-grandparents. It might look something like this: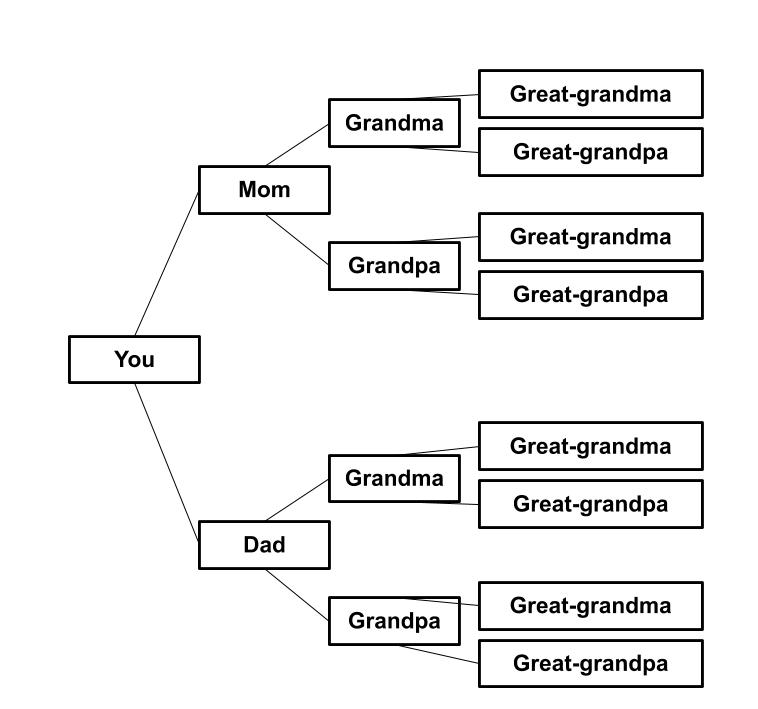 If you want to include a family tree with aunts, uncles, cousins, your family tree chart might look a little different than the example above. You can even include siblings of your grandparents, if you want to get creative (and you have the space).
This type of tree might show the descendants of a particular couple, and could even include the parents of that couple. For example, the chart below includes grandparents (and shows the names of their parents, the great-grandparents of the cousins), while including everyone descended from those great-grandparents.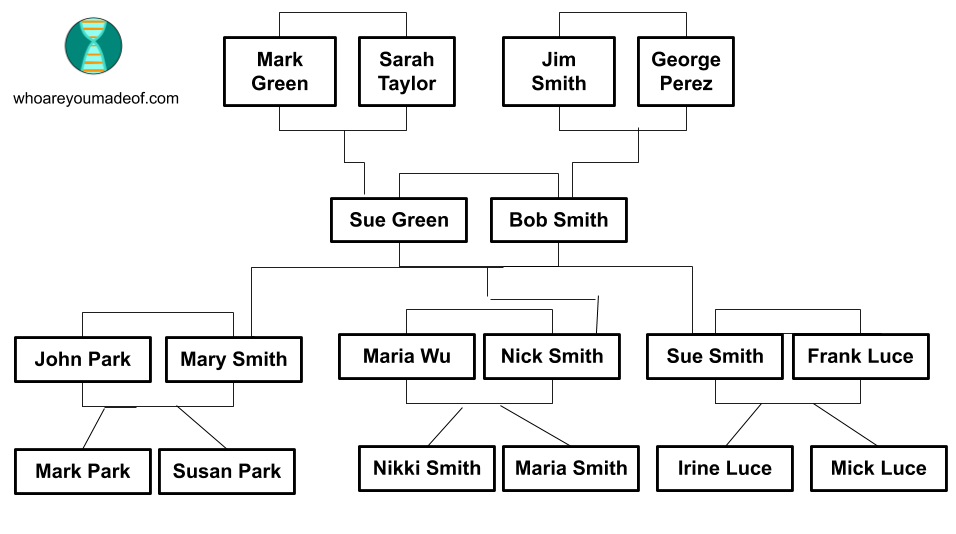 Of course, you can add colors and images to your family tree to make it more visually appealing and show your personality. The sky is the limit, and family trees are fun, so be creative!
I made both of these charts in just a few minutes using Google Drawings. It's free, and you only need a free Google account to begin using it.
It's just one way to display your family tree information.
How to start a family tree
There are many ways to start a family tree. By gathering information you already have, as well as speaking with older relatives, you can get the basic details that you need to start your family tree.
As you are learning about your family tree, you will want to keep track of your research. You can do this by keeping a notebook, making charts (like the ones above), or building a tree on a genealogy website.
There are many website where you can start your family tree for free. In addition, it is generally very easy to do.
The easiest and fastest way to build a family tree is by using Ancestry.com to set it up. You can add detailed information about your relatives and ancestors and expand your tree quickly.
In addition, if you have an Ancestry subscription, you can automatically add relatives, including your ancestors. Plus, you can find documents and other family trees that include information about your family tree that you might not already have.
If you use the following sponsored link, you can get a two-week free trial on Ancestry – perfect for adding records and documents to your tree: Ancestry Free Trial
Who should you put in your family tree?
Most people start their family trees with only their ancestors included. While this is perfectly fine, you will find that it is best to include additional people, including the siblings of your ancestors and their descendants.
This strategy of family tree building is called building a "wide" family tree, or building it "sideways". Collecting information about relatives who are not your direct ancestors is the best way to learn about your ancestors, believe it or not!
This is how my family tree grew from just three people (myself and my parents) to over 2,000. I added my aunts and uncles, the siblings of my grandparents, and the siblings of my great-grandparents.
Then, I added the children of the siblings of my great-grandparents, and the children of the siblings of my grandparents. And so on and so forth.
It didn't take as long as you might think, especially with the Ancestry subscription.
Conclusion
I hope that this post has helped you understand more about how family trees work, who you should include in your family tree, and how to start one of your own.
If you have any questions about something that you read in this post, I would love to hear from you in the discussion below.
Thanks for stopping by today!