What is family history indexing? In this post, learn the answer, as well as find out about different types of indexing projects and how to get involved.
One of the biggest differences between genealogical research today compared to twenty years ago is the availability of billions of documents and records on the internet.
We are able to find seemingly endless historical records pertaining to our ancestors right from the comfort of our homes.
What we often don't see, however, is the hard work that goes into making those records available.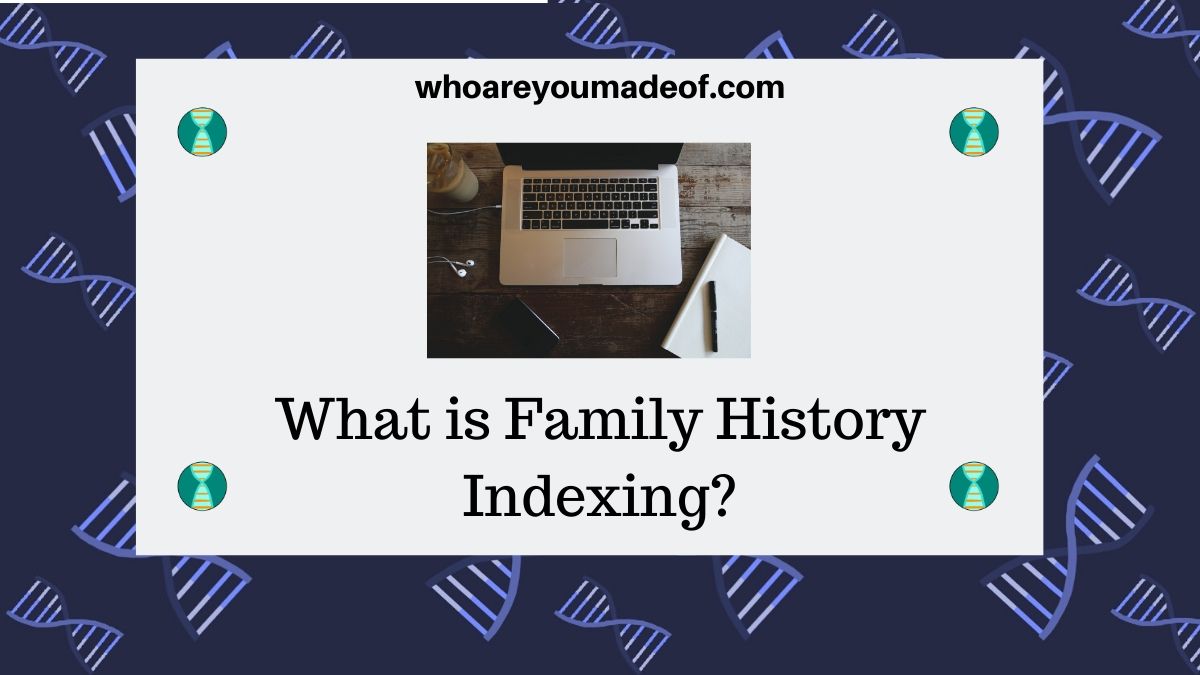 Most hand-written records, for example, must be converted to a digitally searchable document. This usually means that the record must be scanned, transcribed into typed text, and then indexed.
What is indexing?
Family history indexing is the activity of digitizing and transcribing genealogical documents with the purpose of creating a searchable index.
Searchable online indexes are crucial for making genealogy records available to the public. Without indexes, these record collections are often just groups of images, sometimes thousands of pages in number.
We usually call un-indexed collections of documents "image-only" records. This means that in order to use them, you have to search through the images one-by-one, trying to find images that pertain to your family member.
Indexes make records much more useful and accessible, especially when the records are hard to read or are originally written in a foreign language.
Even when records are in English, such as US Federal Census records, it saves so much time to be able to quickly search an index to see if the information you are looking for might be contained within the collection.
Thank goodness for indexes of digital records! My eyes certainly thank all of the work that family history indexers have done over the past few decades.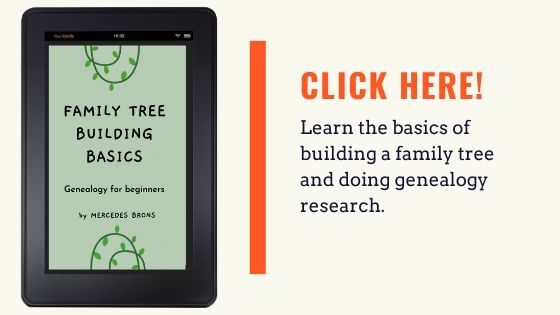 Who indexes family history records?
Indexing is usually done by employees or volunteers, with the goal of making the records available online. The work can often be performed online, with documents being available directly on a website or via e-mail.
Sometimes, companies employ people to index records and then make those indexes available at a cost to genealogists. Most of the time, the original non-indexed records are available for free at a particular location.
In other words, we sometimes pay for the convenience of access to a searchable index. It saves us time.
Most of the time, however, volunteers do the bulk of the indexing work. It's a labor of love for those who spend their time giving to the genealogy community.
What types of indexing projects are there?
There are genealogy records that need to be digitized and indexed all over the world. It's safe to say that every single country has records that would be of use to those researching their family history.
Fortunately, there are many organizations working towards the goal of making records available to researchers online. Most of the time, the records will be available for free when the project is complete.
There are dozens of types of family history indexing projects. Most fall within the following categories:
Vital records (birth, marriage, death records, etc)
Immigration records (citizenship, passenger lists, etc)
Cemetery records, including grave stones
Church records (baptisms, marriages, and other religious ceremonies)
Military records (draft cards, muster rolls, etc)
Employment records
Prison records
Personal communications (like letters)
Maps
Banking and finance records
Court records
There are also projects specifically designed to index records about certain groups of people. These may be of particular use to those with family members belonging to those groups.
Why volunteer to help with indexing?
If you have ever performed family tree research online, then you have most likely benefited from the work of volunteers who have indexed records about your ancestors.
There is no better way to give back to the genealogical community than to spend time indexing records yourself. You will contribute directly to the availability and quality of digitized online records.
For example, I would desperately love to know if my great-great grandfather's citizenship documents are available in the county where he lived in New Jersey. There is an ongoing effort to complete the indexing of these records, which is currently 42% complete.
Perhaps I should jump in and help. Who knows what I will find?
Fortunately, indexing is easy to do and requires no special abilities or education. You can volunteer to index records right from the comfort of your home with the computer that you already have.
In other words, all of us have benefited from volunteer indexing, and most of us can volunteer to index, too.
There are records in languages other than English that also need indexing, which is a great way to sharpen your language skills.
How to volunteer to index family history records
The easiest way to get involved with family history indexing is to volunteer with Family Search. They have billions of records that have been scanned but need indexing.
You can participate in indexing with Family Search directly from your web browser without downloading any software. In addition, they have helpful training videos and instructions to help you correctly index each project.
There is no minimum or maximum time commitment for indexing. You can do it once, or every day for ten minutes.
If you find that you love it, you can dedicate hours each week to it.
It's completely up to you how much time you want to spend on the endeavor.
You can use the following link to visit the Family Search site to pick an indexing project that you would like to help with:
Once you get some practice indexing, you could contact your local genealogical organizations to see if there are projects you could help with.
Conclusion
I hope that this post has helped you learn more about indexing, and how you might be able to become involved with digitizing and indexing projects where you live or online.
If you have any questions about something that you read in this post, or if you would like to share a resource for volunteering to index, I would love for you to leave a comment in the discussion section below.
Thanks for reading!