Are you interested in learning how to trace Eastern European Jewish genealogy? In this post, I'll give you some advice about how to get started, and more!
You'll learn:
Whether all Jewish genealogy records have been destroyed (they haven't!)
How DNA testing can help you with your Jewish genealogy research
How to trace your Jewish family tree
If surnames can tell you whether your ancestors were Jewish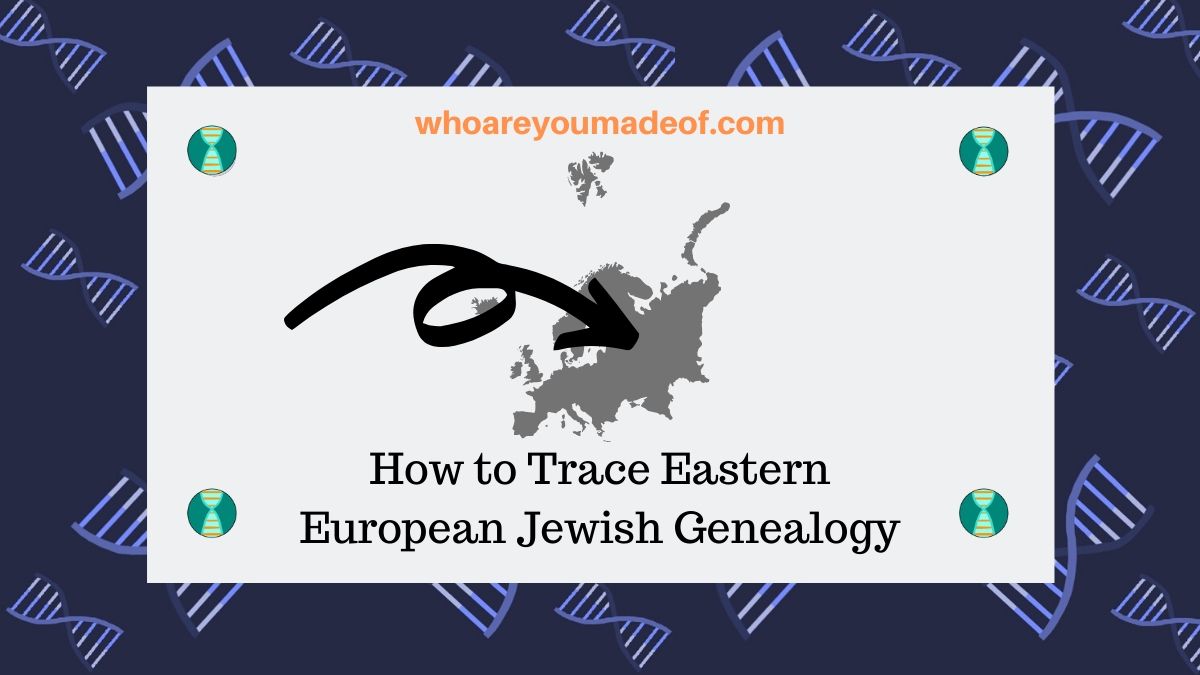 Even though this post focuses primarily on Eastern European Jewish genealogy, people with no known ancestry from Eastern Europe might benefit from the resources in this article.
This is especially true if you know that you have Jewish ancestry, and you aren't sure exactly which line of your family you should focus on.
Below, I share what I have learned about researching European Jewish ancestry through my quest to learn about my Jewish ancestors.
Were all Jewish genealogy records destroyed?
Many people with Jewish ancestry are under the impression that tracing their family history is impossible. This is a common misconception.
It's true that the migration of Jewish people out of Eastern Europe in the 18th-20th centuries, as well as the incredible tragedies that unfolded in Europe before and during World War II, does make research difficult in many cases. However, it isn't impossible.
Records pertaining to Jewish genealogy are generally not held in one specific, central location. For example, you can find records for your Jewish ancestors in newspapers, cemeteries, orphanages, civil registrars, business directories, court houses, immigration record depositories, local synagogues, governmental census compilations, and more.
If you know where to look, there is a wealth of information that we can learn about many of our ancestors.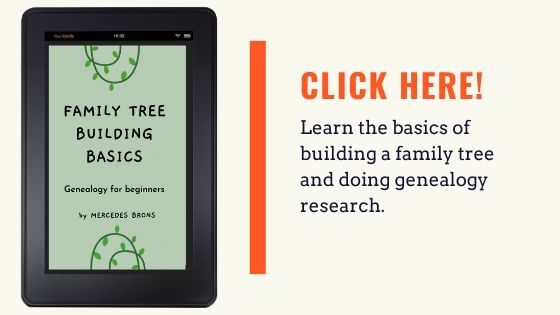 Can surnames tell you whether your ancestors were Jewish?
Generally speaking, you cannot identify whether you have Jewish ancestors just based on your surname or the surnames of your ancestors. Most surnames that people believe seem to be Jewish are actually just surnames that are common to the Eastern European regions where their ancestors lived.
In fact, even having a name very similar to one of three surnames that are almost always considered to be Jewish surnames (i.e. Cohen, Levi, and Israel) doesn't always mean that the bearer has Jewish ancestors.
There are names that are more common among people with Jewish ancestry. It's still important to note that these names don't always mean that the person who bore the name was Jewish, but it can be a possible clue.
For example, surnames that end in -baum, -stein, and -berg are commonly found among Jewish people. This doesn't mean that everyone who has names with those endings is Jewish, however.
The best way to figure out whether you have Jewish ancestors and to learn more about them is to build your family tree. If you learn as much as you can about all of your ancestors, whether their name "seems Jewish" or not, you are more likely to discover your Jewish roots.

Jewish genealogy and DNA testing
I first became interested in European Jewish genealogy when I got my Ancestry DNA results back. Both of my parents have extensive ancestry in Poland and Germany, and my mother has ancestors from Slovakia, too.
We always knew that some of our Eastern European ancestors had Jewish ancestry, and this showed up in my DNA results: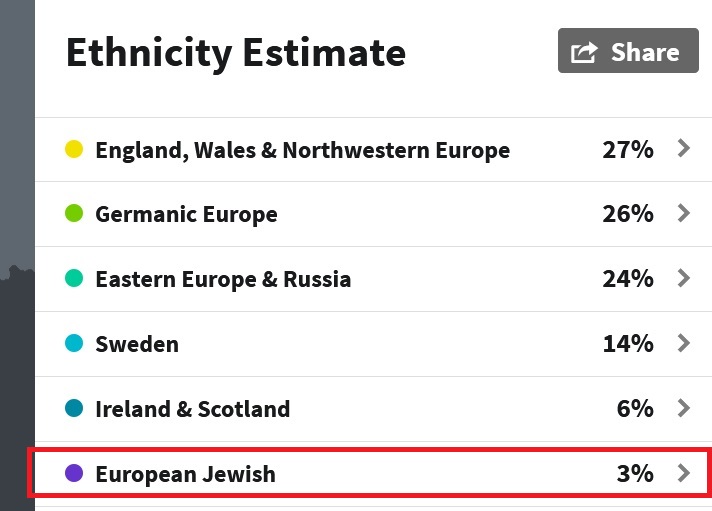 While my mother's family had always said that my grandmother had Jewish ancestors on her side of the family, we were surprised to find that my father also has distant Jewish roots. As it turns out, some of his German ancestors were Polish in origin.
How to trace your Jewish family tree
To trace your Jewish family tree, the best place to start is with your parents and grandparents. Discussing your family history with all of your living relatives is also a great starting point.
When you talk to your relatives, don't forget to take good notes.
Discussing your family tree with your living relatives is the best way to discover the origins of your recent ancestors. Especially those who have recently come to live in the United States (or whichever country you happen to be reading this from).

The first goal is to identify your ancestors who left Eastern Europe to live in the country where you now live. You may also know that some lines of your family tree came from Eastern Europe through another country, perhaps staying there for a generation or two.
Once you know who your Eastern European ancestors were, the next step is to locate the name of the town they were from in their country of origin. In many Jewish communities in Europe, a town with a substantial Jewish population was historically referred to by using the Yiddish word "Shtetlekh" (shtetl).
Once you know the name of the local town where your ancestor was born, you can begin to search for records to identify whether this ancestor may have been Jewish.
It should be noted that you may have to research your ancestor's family tree back a couple of generations before finding clues about their Jewish roots. This is what I experienced in researching my own Jewish heritage.
Exactly where to look for records will depend on the country where your ancestors lived (borders have frequently shifted and changed names) and where the records are now held.
For example, in some countries, local religious organizations were responsible for keeping track of vital records (births, marriages, deaths). In other places, you might find that the dominant religious institution was charged with collecting this information from everyone, even those who did not adhere to their religion.
You might also find that shifting borders have caused the records for your ancestors to be now stored in archives that are far off from where you would normally think to look.
Take Slovakian Jewish records as an example. Records for certain time periods from Jewish communities of Eastern Slovakia are held in Zemplén, Hungary and Uzhhorod, Ukraine.
It is often easier to locate much older records, as some countries have very strict privacy laws. The website Family Search has done an excellent job of digitizing and indexing old records and they are free and usually searchable.
Conclusion
I hope that this post helped you learn more about how to get started tracing your Eastern European Jewish ancestors – and so much more. If you have any questions about something that you read in this post, I would love to hear from you in the discussion below.
And if you have your own tips or advice, PLEASE share them with us! We love to know what other people are doing in their research.
Thanks for stopping by today.