If you tested your DNA at 23andMe, you might wonder if your results about DNA Relatives can be wrong. In this post, learn what you need to know about the accuracy of your DNA matches.
You'll discover important details about:
Whether 23andMe is ever wrong about siblings and parents on your match list
If the predicted relationship between you and your cousins is always 100%
What you need to know about your DNA match list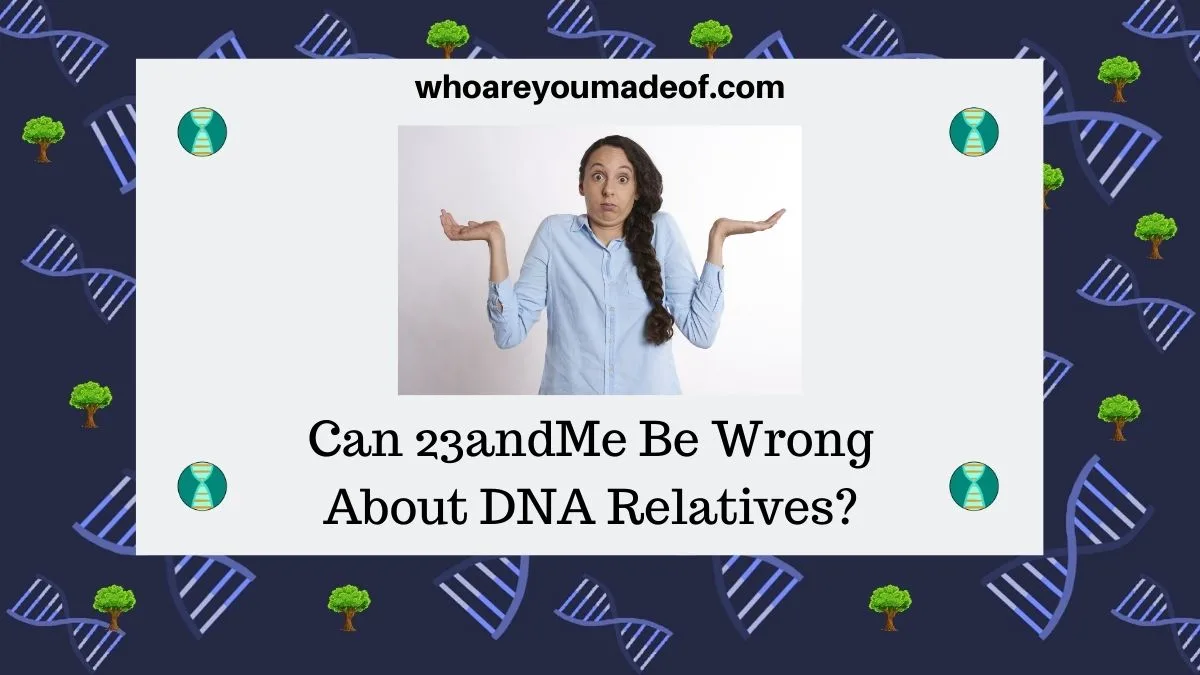 Your 23andMe DNA Relatives list, also known as your DNA match list, is a valuable source of information. In fact, it's my favorite part of DNA results on 23andMe because it is the most useful for building a family tree.
Confession: I'm obsessed with family tree research, which is why I love DNA matches.
Even so, it's important to know how accurate your DNA match list is. This is true even on 23andMe, which offers one of the best DNA tests on the market.
Before we get started discussing the accuracy of 23andMe DNA matches, however, we must address the "predicted relationship" on your DNA match list.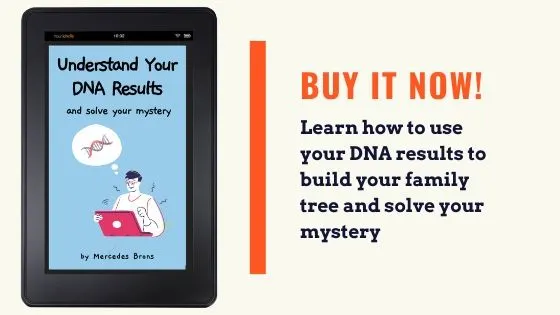 What is the predicted relationship on 23andMe?
If you examine your 23andMe DNA match closely, you will notice that the relationship stated is a "predicted relationship". You can fine the predicted relationship on the DNA match profile page, which you can access by clicking on your DNA relative's name from your main list.
The estimated relationship should look something like what you see in the image below: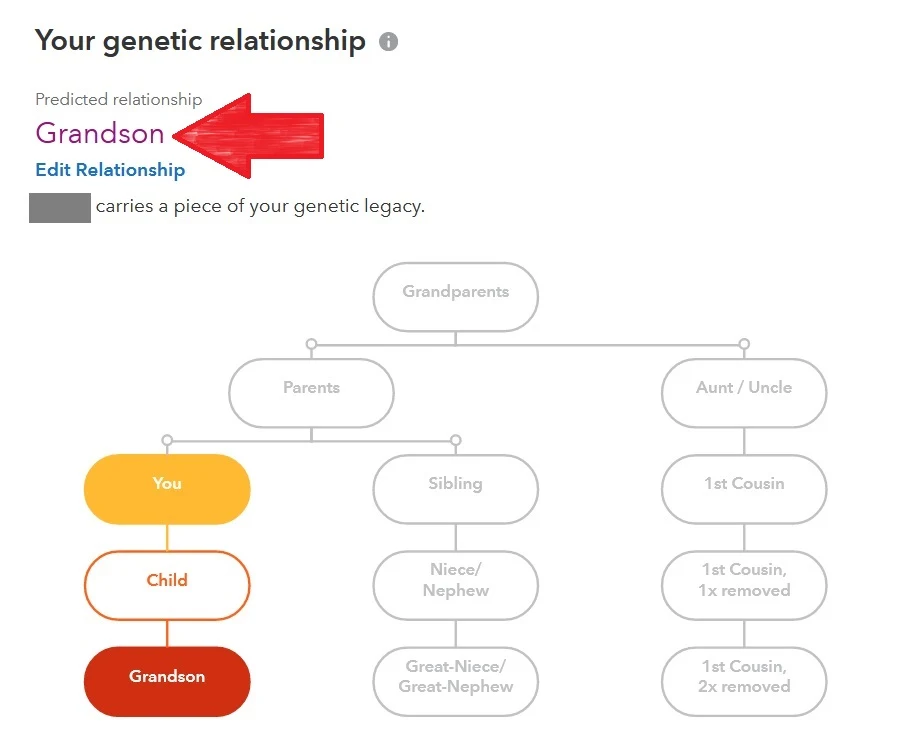 23andMe uses details about the DNA that you share with your DNA matches to predict your relationship. How can they do this?
For every relationship type, there is a range of shared DNA we expect to see. Additionally, there are characteristics of shared DNA between people with very close relationships that help 23andMe feel confident about predicting those relationships.
For example, full siblings share long identical DNA segments that match on both copies of their chromosomes which were inherited from their two parents they share in common.
When it comes to more distant relatives, even first or second cousins, the predicted relationship is less accurate. This is because the range of shared DNA for one relationship almost always overlaps with the ranges of shared DNA for other relationships.
This is one of the limitations of using the amount of shared DNA to determine how you are related to someone. It is almost always necessary to use other information, especially family tree data, to figure out your connection.
If you happen to already know how you are related to your DNA match and your known relationship doesn't match the predicted relationship, you can easily edit your relationship so it shows up correctly.
Simply click on the "Edit relationship" link, located directly above the predicted relationship. You can either confirm that the predicted relationship is correct or you can choose a different relationship from the drop-down menu.
Are parent and sibling matches on 23andMe ever wrong?
The predicted relationship on 23andMe is very accurate for very close relationships, such as parents and full siblings. In fact, 23andMe generally always predicts parent/child relationships correctly.
According to 23andMe, they can also distinguish between full and half-silbings. They use information such as the size and number of the DNA segments that siblings share in order to determine the exact sibling relationship.
Additionally, you can also verify the predicted sibling relationship by using the 23andMe chromosome browser. Full siblings will share many fully-identical regions along segments while half-siblings will only share half-identical regions.
Learn more about the difference between these types of DNA segments: The Difference Between Fully-Identical and Half-Identical DNA Segments
Are cousin matches on 23andMe always right?
Most of our 23andMe DNA matches are distantly related to us. The predicted relationship to our match is only an estimate, so we have to compare our family trees in order to figure out our exact relationship.
The same is true even for closer cousins. The amount of DNA that we share with first, second, and third cousins fall into overlapping ranges.
This means that we must only use the amount of shared DNA as a guide. Genealogical and demographic information can help us narrow down our exact connection.
So are 23andMe DNA matches really accurate?
Yes. Your 23andMe DNA Relatives list is very accurate.
23andMe only displays the top 2,000 genetic relatives who share DNA segments above a particular size threshold.
Most of the kits that I manage have about 1,400 or so DNA relatives on their lists.
Since 23andMe only displays people who share segments longer than their relatively high minimum threshold, we can feel very confident that we are probably related to every single match, even the most distant, in some way.
As I mentioned above, the predicted relationship that appears with our DNA match is only an estimate, except in the case of the closest of relatives (parents, siblings).
Small DNA segments can be passed down for hundreds of years, which means that while we may truly be related to almost every person on our match list, we may not be able to identify our common ancestor in every case.
Conclusion
I hope that this post has helped you understand more about 23andMe DNA Relatives and how accurate they are. If you have any questions about something specific that you read in this post, please join us in the discussion below.
Thanks for stopping by!