Have you ever participated in a family history challenge? In this post, learn about three family history challenges that you can participate in, by yourself or with a group, to have fun and inspire your genealogy research.
The internet is full of challenges for people of all ages and interests. Genealogy and family history enthusiasts love to have fun, too, so why not challenges for us?
I chose the following three challenges to include in this post because they are easy and fun to do, as well as beneficial for both beginners and advanced family tree researchers.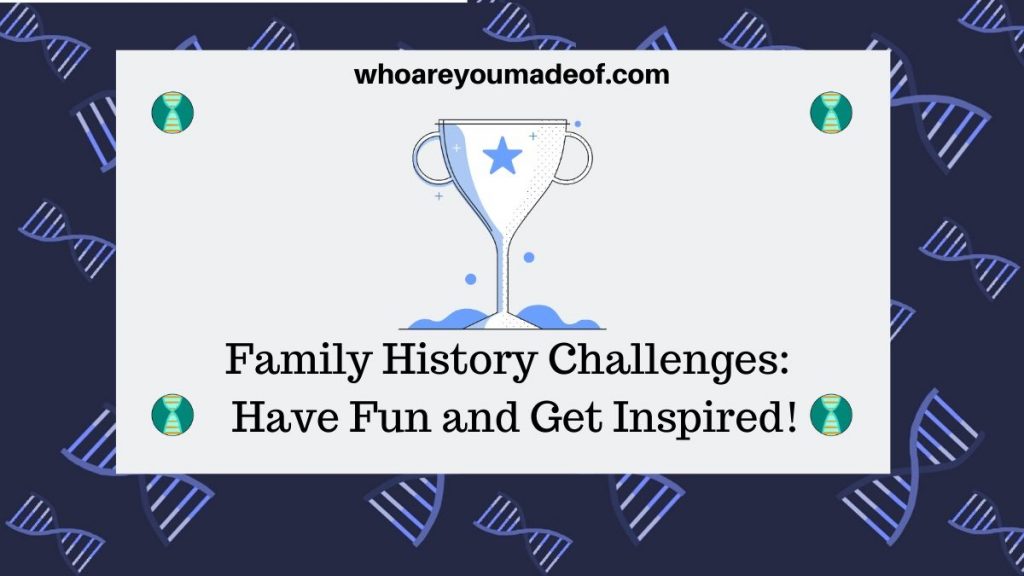 Family Tree Photo Challenge
One of the most rewarding experiences of family tree research is finding photographs of our ancestors. It's wonderful to be able to put a face to our ancestor's name.
A pedigree chart full of names is great, but a chart full of photographs is even better.
So, why not take part in the Family Tree Photo Challenge? The way it works is that you set a goal of finding photographs of your ancestors going back a certain number of generations.
Once you have identified the photographs of all of your ancestors, you can use a program like Microsoft Word or Google Docs to put them in a chart for display.
There are a few variations on this challenge that you could do. For example, you could choose a pair of ancestors from the same line of your family tree going back a couple of generations and find photographs of all of their descendants.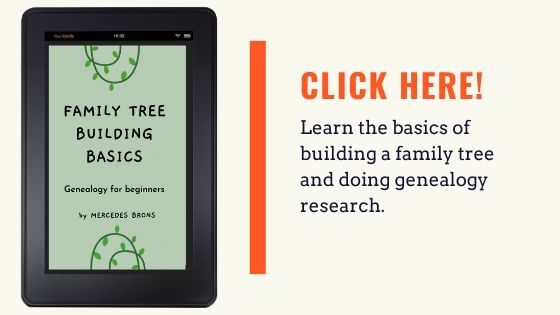 Then, put the photographs into a chart format. This would make a great gift idea, especially if you are close with your extended family.
One of my favorite variations of this challenge is the Family Tree Signature Challenge, where we find signatures for our ancestors and make a chart displaying their signatures.
It's amazing to see our ancestor's handwriting from a hundred (or more!) years ago.
30 X 30 Genealogy Research Challenge
Have you heard of the 30 X 30 genealogy research challenge? The 30 stands for 30 minutes each day for 30 days.
This is a fantastic way to help us move forward on our family tree research. We spend simply 30 minutes each day on our project and don't feel overwhelmed with the sheer amount of information that we need to learn about each ancestor.
While I would absolutely love to spend hours working on my family tree research every day, I just don't have the time. This often causes me to skip several days, or even weeks, of research.
Then, I spend lots of time having to reacquaint myself with my ancestor. Hello, ancestor!
By the time I do so, I'm out of time for the day.
A 30 X 30 genealogy research challenge can be repeated as often as you like. It's a useful research tool, and it can be really fun to do this in a group (virtual, or in person).
Tips for a successful 30 X 30 Genealogy Research Challenge
While a 30 X 30 Genealogy Research Challenge is very easy to do, there are a few important tips that can help make sure your time is spent as effectively as possible.
For best results:
Set a goal for what you want to accomplish in the 30 day period
Keep your search focused on one ancestor or family
Don't feel pressure if your 30-minute session isn't as productive as you hoped it would be
Stop after 30 minutes or so to avoid burnout – you want to make sure you have the energy for the next day
Be sure to take notes about your accomplishments!
30-day Family History Writing Challenge
Many genealogists find themselves inspired to write about their ancestors and their family stories. Buried deep within documents and records are compelling, fascinating tales about those who came before us.
I know that I have long been inspired to write family history stories, but for some reason, I never seemed to be able to find the time.
It's time to seize the day. Carpe diem!
A 30-day family history writing challenge is the perfect way to sharpen your writing and story-telling skills.
By committing to working on a project like a 30-day family history writing challenge, we will create a wonderful gift for future generations to come. We can even share our finished product with interested family members once we are done.
Tips for a successful 30-day Family History Writing Challenge
It's best to choose just one ancestor or a family from your tree to write about. I would recommend choosing ancestors who inspire your curiosity.
I know I am not alone in having favorite ancestors in my tree. There are some people who I would struggle to write about and others who would cause my words to flow without interruption.
Below are a few tips to keep your writing challenge going:
Start with an outline – this is the secret of writing anything
Be creative and write something you would enjoy reading
Don't be too formal in your writing style
Use a variety of sources, including your tree, documents, and interviews, if possible
Write at least something every single day, even if it is only a sentence or two
I find it helpful to imagine that I am crafting a story for a particular person when I am writing. For family history writing, it might be helpful to have a person in your family in mind when writing your ancestor's story.
What do you think they would find interesting? How would you explain the details of your ancestor's life to them?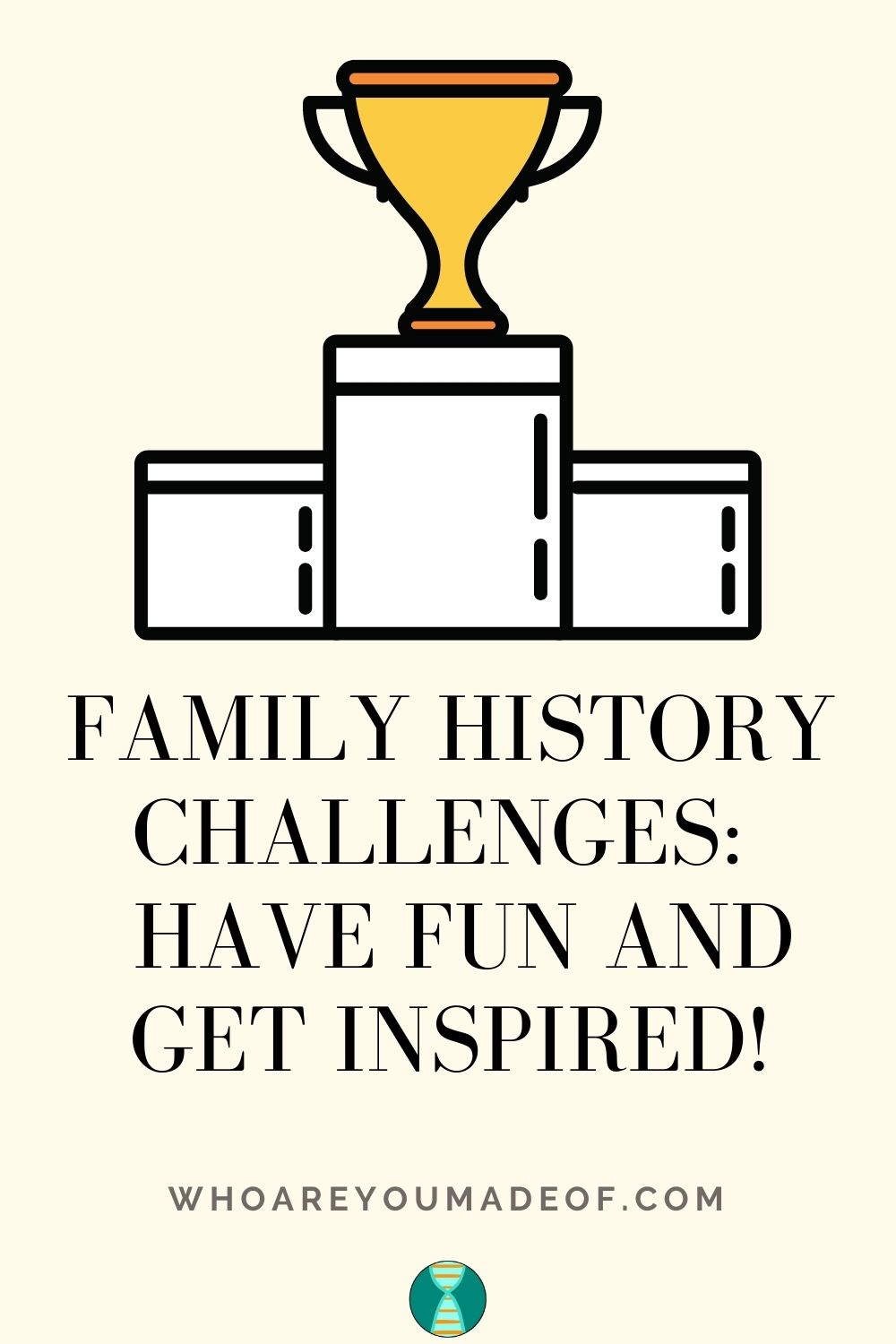 Conclusion
I hope that you are inspired to take part in one of the challenges I mentioned in this post. It's a great way to build community in your genealogy group or club, and it's fun even if you are working on your own.
If you have any questions about something that you read in this post, or if you would like to include your own variation on the ideas I mentioned here, please let me know in the comments below.
Thanks for stopping by today!