In this post, you'll learn exactly how to download DNA from Ancestry with step-by-step instructions.
If you have received your Ancestry DNA results, you might be interested in learning how to download DNA from Ancestry. Whether you just want a copy for your records, or want to upload your data to sites like Gedmatch to get more information from your results, it's a good idea to know how it's done.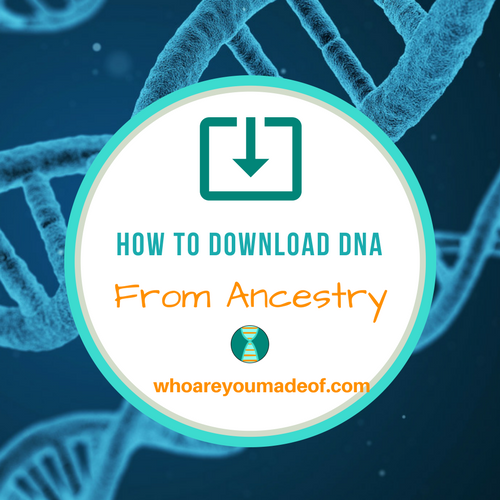 While I am a big fan of Ancestry DNA results, I have also enjoyed the ability to download my data to learn more about my ancestors and DNA matches on other websites. There is always more to learn from our DNA results!
Before we get started learning exactly how to download our DNA from Ancestry, I'll answer a few common questions on the topic.
Can you download from Ancestry DNA?
Yes, you can download your raw DNA results. There are detailed instructions as to how to do this below in this article.
There is not currently an ability to download a list of DNA matches, or your ethnicity estimate. However, if you can print your ethnicity results to a PDF file using your computer's print dialogue, if you wish.
Steps to download your DNA file from Ancestry
Fortunately, it is very quick and easy to download your DNA file with all of your DNA data from your Ancestry DNA account. Below, find the steps that you need to take.
Step One: Visit your DNA Results Summary Page
To get started with the process of downloading your DNA from Ancestry, you will need to visit your DNA Results Summary Page, which is also sometimes referred to as the DNA Insights Page.
Basically, it's just the main page that you see when you log in to your DNA results. To get to this screen from Ancestry's home page, you'll need to click where it says "DNA" on the top navigation menu: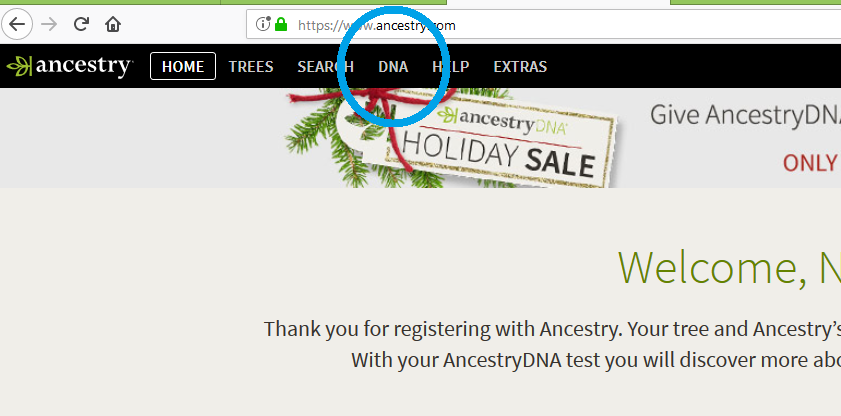 Step Two: Access your DNA Test Settings
If you don't know how to access your DNA test settings, don't worry. You can see where to click in the image below.
There are several other things that you can do from your test settings page, so it's a great thing to know how to access. There is a little "gear" icon in the upper right hand corner of your DNA Test Results Summary Page.
Click the icon to get to the settings page: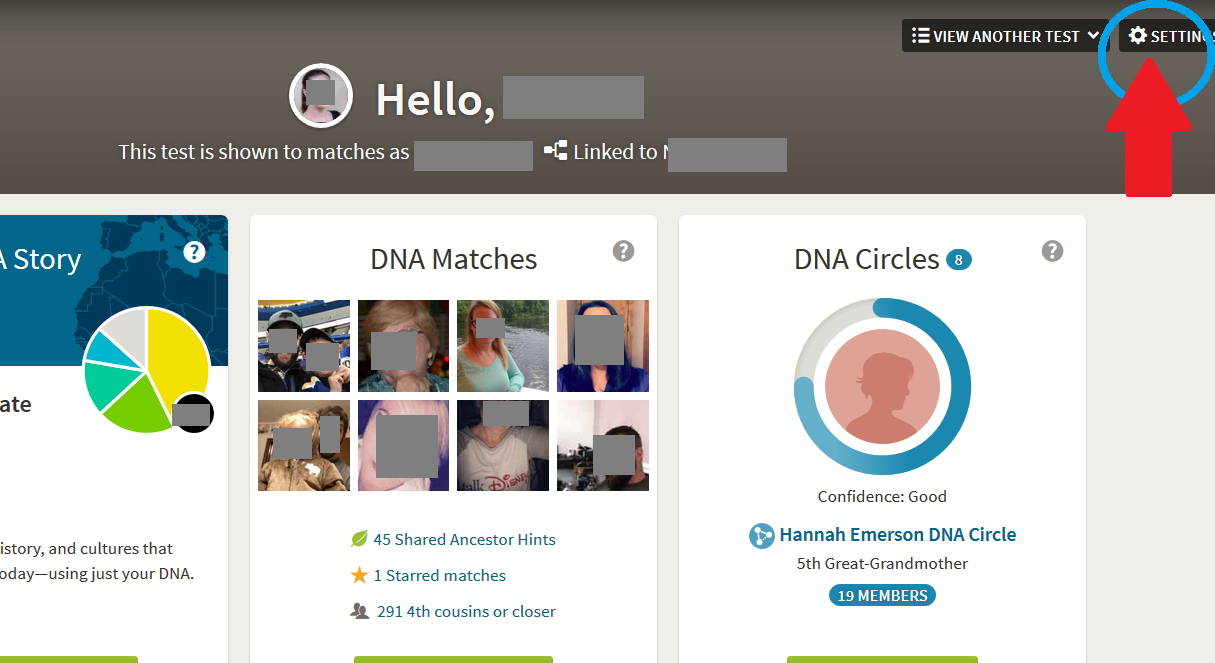 Step Three: Click the "Download Raw DNA Data" Button
On the right side of your screen, you will see a button that says "Download Raw DNA". You'll need to click this to let Ancestry know that you want to download your data.
Step Four: Enter your password, accept the terms and conditions, and click confirm
You will need to enter your account password, and let Ancestry know that you understanding that you are going to be responsible for protecting the security of your DNA data if you download it to your computer.
Then, click the "Confirm" button. This is to confirm the data download.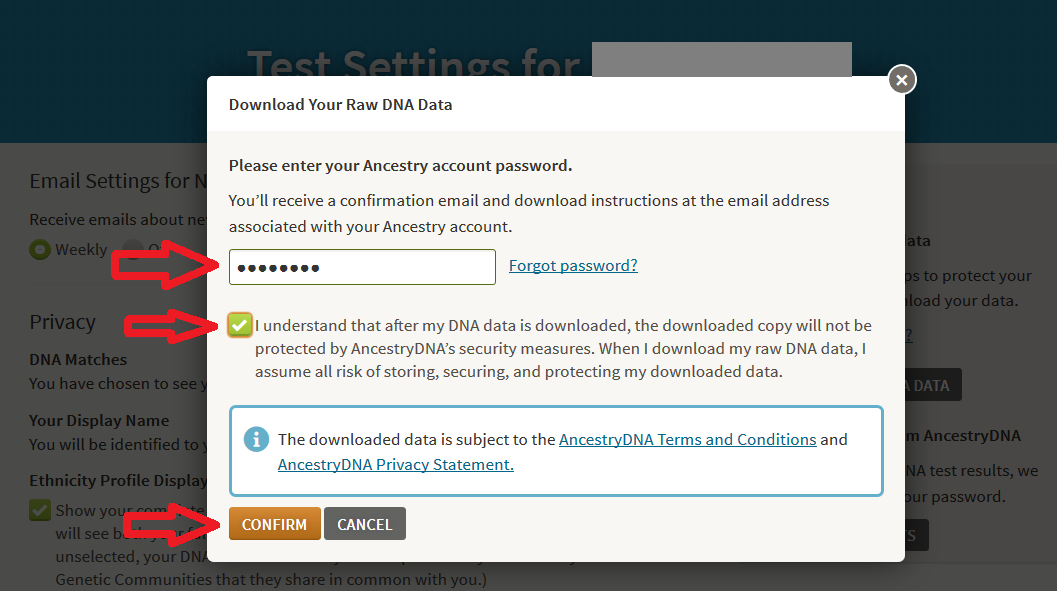 Step Five: Wait for the e-mail from Ancestry to download your data
Ancestry wants to make sure that your DNA data is secure, and that not just anyone could download it if they had access to your account. For this reason, the only way to download the DNA file is through a link that will be contained within an e-mail from Ancestry.
If you have completed the request process correctly, you should see a little message pop like this one: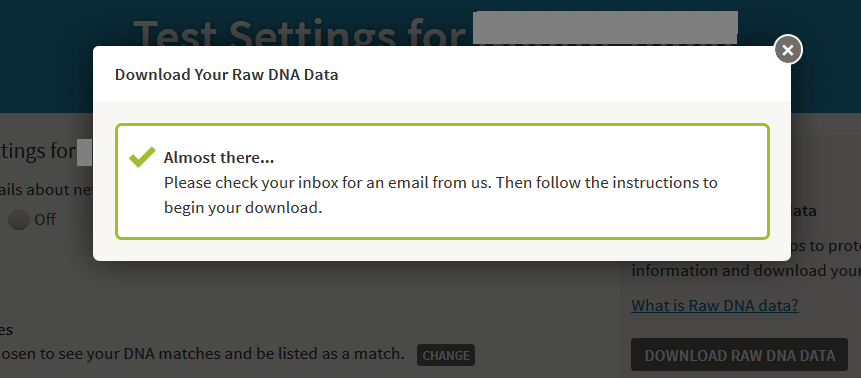 It might take a few hours to receive your e-mail with the link to download your raw DNA file, but it usually comes within several minutes. It almost never comes right away – so be patient!
Don't do the process again unless you have already waited a few hours, since you might end up getting multiple e-mails, and if you click on the wrong one, it won't work and you might have to start all over again.
Step Six: Open the e-mail from Ancestry, and click on the download link
You'll receive an e-mail from Ancestry DNA with the subject "Your request to download AncestryDNA raw data".

Contained within the e-mail, you'll see a green button. It's a link back to the Ancestry DNA website, where you will then be prompted to click again to download your raw DNA file.

Step Seven: Click on the Download Raw Data Button
If it seems like you've already clicked on a download raw data button several times, you are right. But this time, it's the final button! You are almost there.

Step Eight: Save your data to your computer
Once you click the download raw data button, you will be prompted to either save or open the file. Don't open it! It won't make any sense to you, since you aren't a computer.
Just click "Save", and the file will automatically save it to where your downloads are usually saved.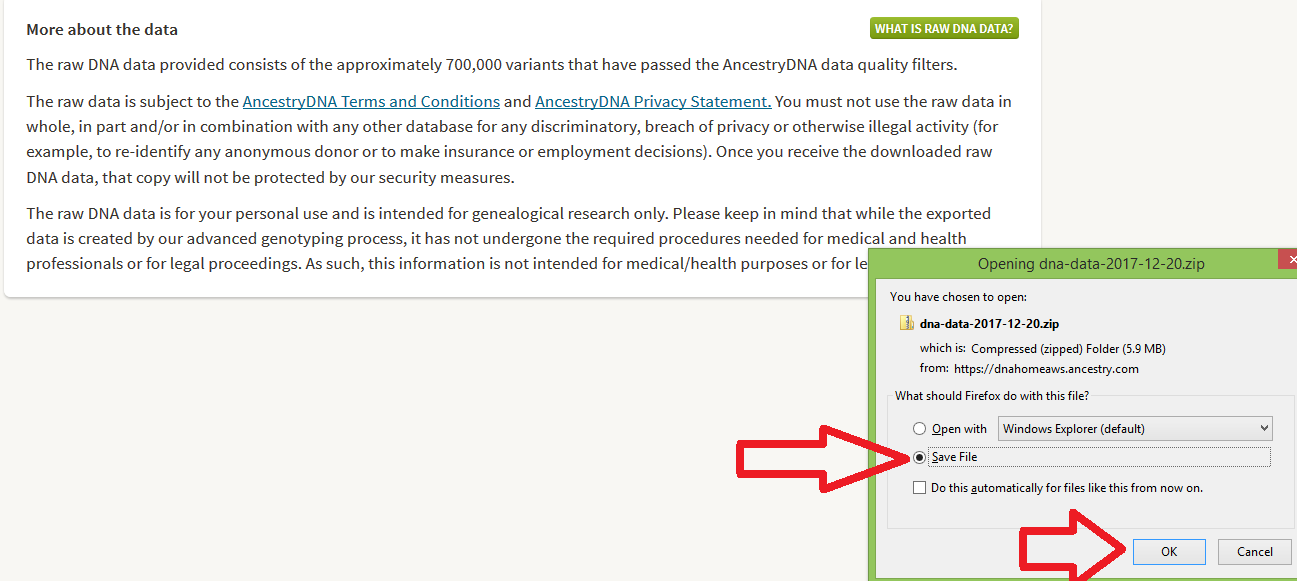 I like to find my download folder and rename my DNA zip folder to my name, or whoever's name it is that the DNA belongs to. This helps with keeping things organized, especially if you have more than one person who lives with you who has done a DNA test (or if you are helping someone else with their result).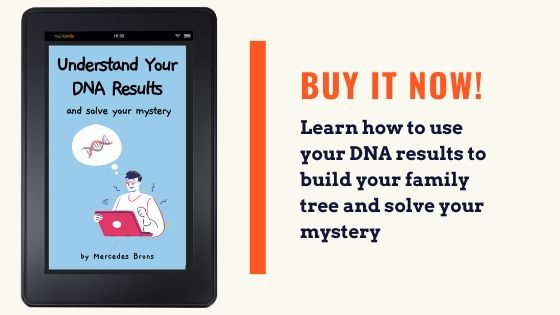 Conclusion
I hope that you found this post helpful! Once you've downloaded your data, you might be interested in this post about free websites where you can upload your data file to get even more matches and more information from your results.
Thanks for stopping by!