Are you looking for the perfect gift for a family tree researcher? If you have a genealogist friend or family member who is very dedicated to their hobby, I have a few ideas to help you give them a gift that will keep on giving for years to come. Here's a hint: It's a DNA test.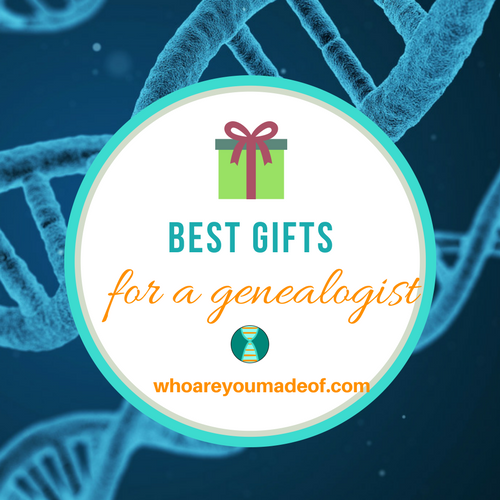 Is a DNA test a good gift for a genealogist?
Yes! A DNA test is a fantastic gift for a genealogist. It is a wonderful way to help your loved one explore their passion and learn even more about their family tree.
Especially around the holidays, it is hard for a gift to really stand out. There is absolutely nothing that will be more memorable than taking one of these DNA tests and finding out about one's true ancestry.
DNA tests are light, and easy to ship! You could even buy more than one (for a couple, for example) and it will take a very small amount of space in luggage or a box for shipping
I did my autosomal DNA test about four years ago, and I have learned so much, and have had so much fun with them, every single day since I got my results back. My test results helped me figure out whether my family tree research was accurate, and helped me understand my ethnicity better.
I have even been able to find family members, and have developed relationships with people that I never knew existed. It has been a remarkable experience!
In this post, I'll tell you about a few of my favorite DNA testing companies so you can make the best choice to help your friend or family member achieve their genealogy goals. I recommend all of these companies, but I'll start with my favorite first, my second choice second, and my third choice last.
Note: With all three of these tests, no matter which you choose, your genealogist family member or friend will be able to get more DNA matches as they come in, and updated results as technology improves. See – it really is a give that gives forever!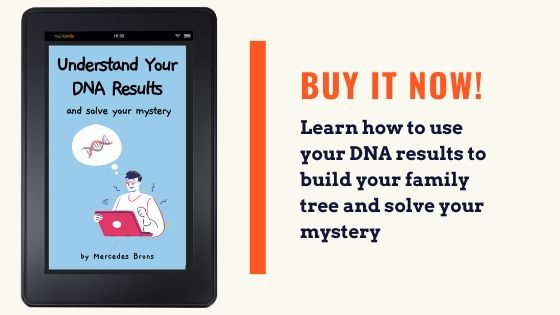 Top Choice: Ancestry DNA
Cost: $99 + $9.95 shipping
Why it's better than the others: Ancestry DNA offers the best of both worlds in the genealogy world, and it's an easy to use service.
Very detailed ethnicity estimate
You can build your family tree easily on the site, access millions of documents (with a subscription), and can attach your DNA results to your family tree to get the most information.
Additionally, they have the biggest DNA database of this type – meaning they can provide the most information about family history, and you have the best chance at finding new family members.
This is the top choice in the testing industry.
Link to buy (I earn a small commission at no extra cost to you): Discovery the story AncestryDNA® can tell

Second Choice: Family Tree DNA
Cost: $59 + $12.95 shipping

Why it's better than the others: If your genealogist friend or family member is elderly, this might be the best way to go for you. This company uses a cheek swab test, which makes it easier to get a good DNA sample. Family Tree DNA has a large database (though smaller than Ancestry DNA), and many of the testers are international. You will get an ethnicity estimate, but it is not very detailed.

Link to buy: FTDNA Family Finder Test
Third Choice: 23 and Me
Cost: $99 + $9.95 shipping
Why it's better than the others: They give you maternal and paternal haplogroups. This is a great deal, since buying separate mtDNA and Y-DNA tests can be expensive. They also have a good-sized database for finding DNA matches and will give you your ethnicity estimate, just like the others.
Link to buy: 23 and Me Ancestry Service

Conclusion
No matter which company you choose, I sincerely hope that you consider gifting a DNA test to your favorite family tree researcher/genealogist. Even if they are just getting started with their hobby, you will find that this test will help them so much in their search.
Once they do their test, make sure to send them a link to my site so they can get help with understanding their results and learn the most from them!
If you have any questions or comments about anything that I mention, please feel free to leave me a message in the comment section.
Thanks for stopping by!