What are the most important things you can learn about your ancestor? How can this information help you build your family tree? In this post, I'll share with you the top five things that I recommend learning about each of your ancestors.
When I first began working on my family tree, I found myself obsessed with collecting names, and only concerned about getting back one more generation. This was a mistake, since I was missing out on so much information that I could learn about my ancestors.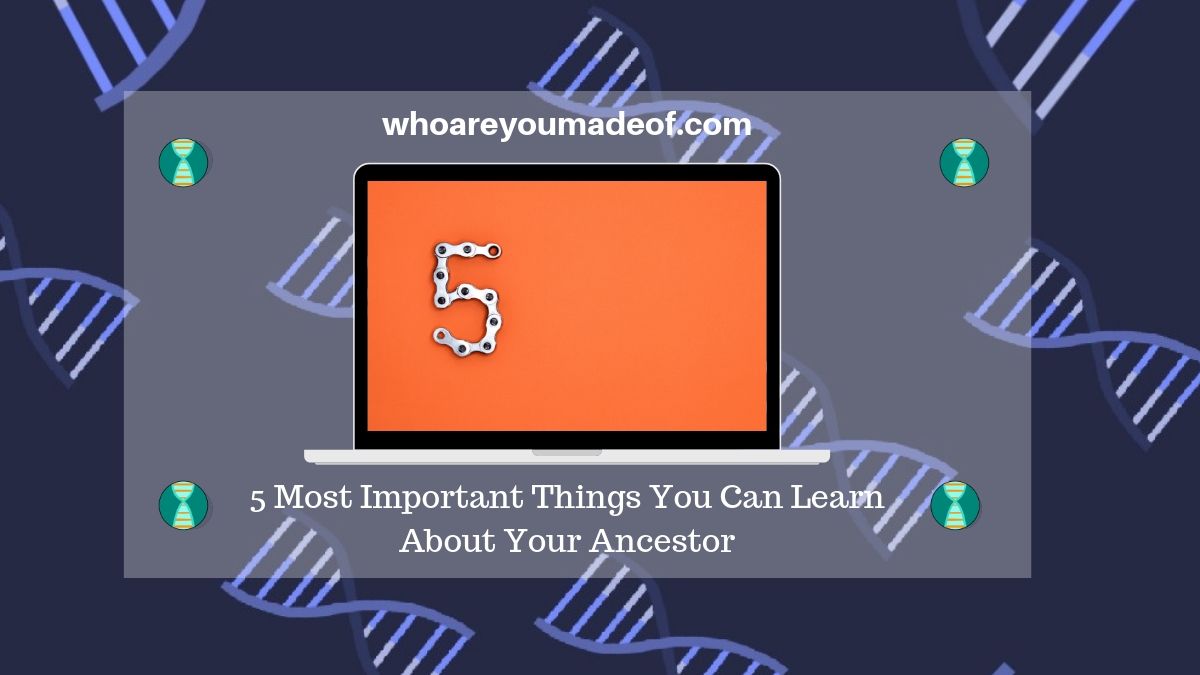 By spending a little more time studying each person, I learn so much about them that it almost feels like I knew them personally – it's so interesting!
Note: Even if your ancestor lived 100-200 years ago, you might be surprised to know how much information you might be able to learn about them. I know that I was shocked to learn that I would be able to locate newspaper articles, property and court records, as well as other types of documents for my ancestors who lived in the early 1800s.
Below, find the top five facts you should learn about each of your ancestors, in no particular order.
Learn where your ancestors were born, and where they died
This might seem very obvious, but I wanted to mention this here because exactly where our ancestors were born and exactly where they died can tell us a lot about their lives, and give us an idea of more questions that we should be asking about their journey.
Were your ancestors born in another country? If so, do you know the town where they lived? What were the conditions of their town when they left? If they were born in one US state but had moved to another US state by the end of their life, do you know why they made the move?
Why is it so important to know the details about their birth and death?
Knowing exactly where they were born and died can tell us in which county, city, town, state, administrative district, etc, we might be able to locate their birth and death records. Birth and death records can often contain valuable information, including the names of our ancestor's parents.
Many times, our ancestor's movements can be connected to political, economic, and cultural events that occurred during their lives. Researching this history can give us extra context, helping us understand the decisions our ancestor made.
You should learn where your ancestors went to church
It's really important to find out whether your ancestor was a member of a church. No, we don't want to judge your ancestor on the frequency of their church attendance.
Instead, finding out whether your ancestor attended church is a great way to learn about an aspect of their life that is sometimes overlooked by those of us who do genealogy through a 21st century lens. Even though church attendance has experienced a modern decline, there is still a good chance that your ancestor, or your ancestor's family, may have been members of a church.
Finding out which church they went to might help you learn the following information about your ancestor:
whether or not there may be baptismal certificates or other important church records containing information about your ancestor
Godparents or sponsors named on baptismal, confirmation, or marriage records may help us understand our ancestor's social network, and possible lead to the discover of new family members
Knowing our ancestor's religious background might help us understand the way that our grandparents or parents viewed religion, and give us some ideas as to the origin of our family customs and traditions
The names of all the children of your ancestors can help build your family tree
It's important to learn the names of all of our ancestor's children, even the ones that we are not directly descended from. Once you know the names of all of their children, why not figure out who they married, and the names of all of their children?
Depending on how long ago your target ancestor (the person who you are researching) lived, the names of their children and grandchildren might lead you to living relatives that could help you research and share family documents and photographs. And who knows, maybe you'll discover that you might have relatively close cousins – how cool is that?
Note: Don't forget to add all of these people to your family tree!
Plus, if you decide to do a DNA test, which I highly recommend, going through your DNA matches will be much easier. You'll have a head start in figuring out how your closest matches are related to you.
Is your ancestor reported on any census records?
I like to view census records as a relatively objective view of our ancestor's lives. Yes, it's true that there could be errors or omissions on census records, but even with the chance that the information might not be 100% accurate 100% of the time, I have found that census records serve a useful role in genealogy.
Your ancestor didn't grow up in the US? It's no problem! Many countries, including Canada, UK, Australia, Mexico, Japan, Ireland, and New Zealand (and many more!) take regular census.
Census records can contain all sorts of information about your ancestor, including:
Names of all household members
Approximate date of birth
Occupation
Military service
Languages spoken
Country or state of birth
Country or state of birth of parents
Immigration year
Citizenship status
Education details
Was your ancestor in the military?
If your target ancestor was male, there is a good chance that you might be able to find military records for him. Even if he was deemed "too old" to serve as an active member of the military, all adults males have been required to register for the draft (which is now called the Selective Service).
These records can provide details about where your ancestor lived, and who their emergency contact was.
If you are able to determine that your ancestor did serve in the military at some point, you might be able to find out all sorts of information in their military records. Many countries have records like this, so definitely check into this, no matter which country your ancestor served in.
If your ancestor served in the US military, you'll be able to learn where your ancestor was stationed, their rank, whether or not they were hospitalized while on active duty, the names of ships they traveled on, as well as the dates of their service.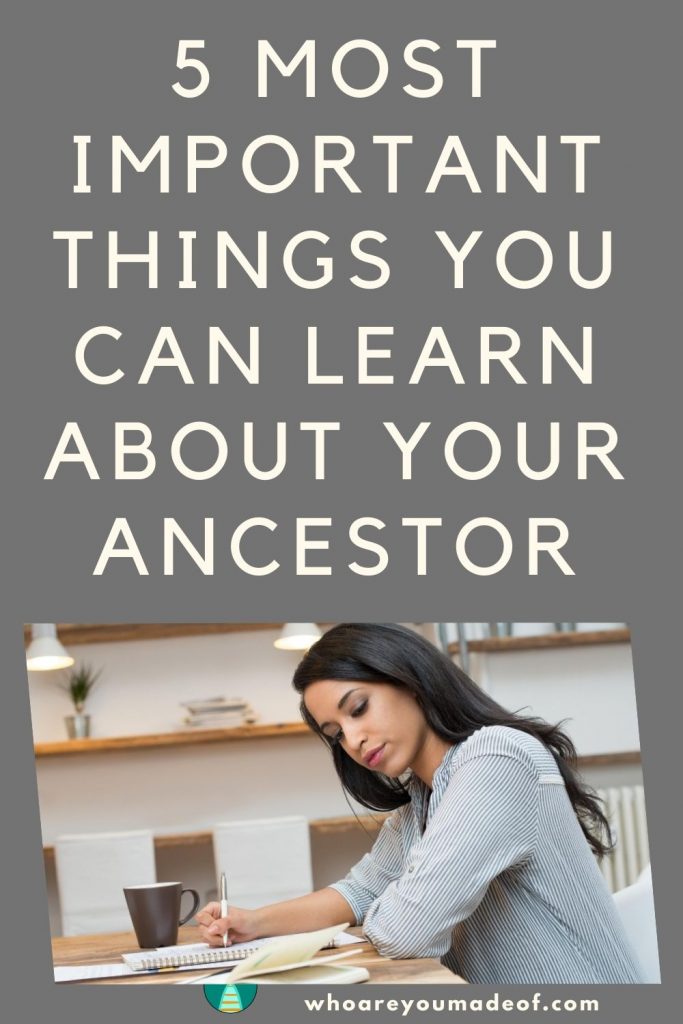 Conclusion
I hope that this post gave you some ideas as to the type of information that you might be able to learn about your ancestor. I included the "top" details you should learn about your ancestor because, as you can see, every detail that you learn leads to more questions.
Eventually, you will have a very complete picture of the type of life that your ancestor led, which leads to a very enjoyable genealogy experience.
If you have any questions about something that you read in this post, I would love to hear from you in the discussion below.
Thanks for stopping by!