If you know that you have half-siblings, or you think that you might, it's completely natural to be curious about them. As DNA testing becomes more popular, it becomes easier to find living DNA relatives, including half-siblings, around the country – or even world.
In this post, I'll explain some strategies for finding your half-siblings using your DNA.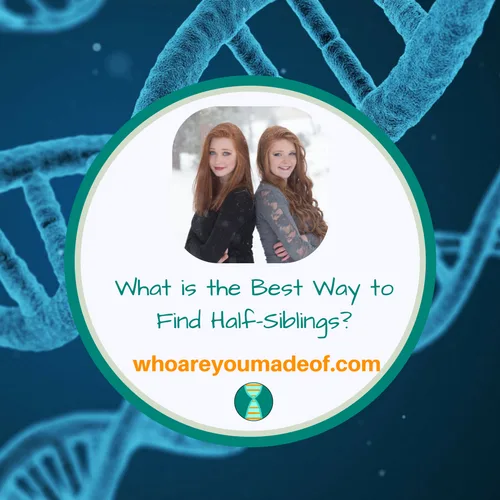 As a cool bonus, when you do a DNA test looking for living relatives, you will also learn about your family's ancestry through your ethnicity estimate, and can also use your DNA results (and your matches) to build and verify your family tree.
Note: There is no way to guarantee that you can find your half-siblings using your DNA, but it is a very useful tool in your family research toolbox and many people have experienced success finding family this way.
Choose a DNA testing company
If you are trying to locate living family members, such as a half-sibling, you should choose a autosomal DNA testing company with a very large database. The larger the database of DNA samples, the bigger the chance that your half-sibling has also tested with that company.
It's becoming very common for people to test their DNA, and sometimes they even do it with multiple places to see if their results are different. Most people who become interested in DNA testing start out wanting to learn more about their ethnicity, and later realize that they also get DNA matches along with their results.
Currently, there are four very reputable companies that offer DNA testing that include matching with other customers in their database – if you read past the list, I'll tell you about my favorite strategy for getting the most bang for your DNA testing buck:
Family Tree DNA
Ancestry DNA
23 and Me
My Heritage DNA
The company with the largest database is Ancestry DNA, but the other companies also have large databases. If they are all reputable and can help you find family, how do you make the decision about which one is best?
What if I told you that you could get your DNA into three of those databases by buying only one test?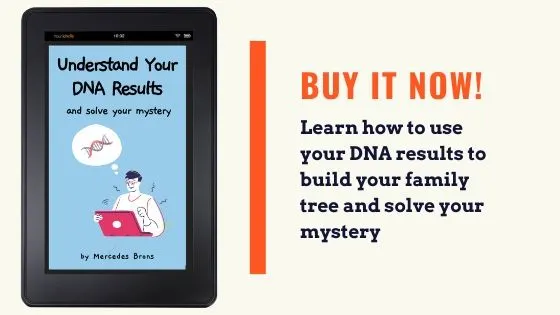 Start with Ancestry DNA
Ancestry DNA has about 18 million DNA samples in their database. This is many million more than their closest competitor, and this is why I recommend starting with Ancestry DNA if you are looking for a half-sibling.
When you get your DNA test results back, you will see a DNA match list. The top matches are your closest relatives from within the database, and if your half-sibling, their children, or grandchildren, have tested, they will show up near the top of your match list, along with any other close relatives that have also tested their DNA with Ancestry DNA.
To get your Ancestry DNA kit, you can use the link below. I'll get a very small commission at no extra cost to you if you use the link, so thank you so much for using it:
Once you have received your Ancestry DNA results, you can then move on to the next part of my super smart plan to get your DNA into as many databases as possible.
Download your Ancestry DNA data and upload it to other companies
What? It's possible to download your DNA into a file? And then you can put it somewhere else?
Yes!! In fact, I wrote a whole post about uploading Ancestry DNA to others sites, if you are interested in learning all the different recommended places you can upload your Ancestry DNA.
Ancestry DNA (and most other companies) allow you to download your DNA. Once you download it, you can store it on your computer in a .zip file.
Don't open it, though, since it is just filled with numbers in spreadsheets and only means something to specialized software programs.
Once you've gotten your DNA file, you can then upload your DNA – completely for free – to:
Remember, the best way to find that half-sibling that you are looking for (or your half-sibling's children or grandchildren) is to have your DNA in as many places as possible. This will increase the odds that you will find them, or that they will find you.
Note: Ancestry and 23andMe don't accept transfers or uploads. This is why I suggest starting with Ancestry DNA (largest database). The 23andMe test is also excellent, but their database is smaller – yet growing.
Even though 23andMe has a smaller database, you can also find important matches from your results. If you can afford it, consider testing with them, too.
Learn about Gedmatch
Gedmatch is a website where you can upload your DNA file to compare it with people who have tested their DNA with several other companies – even more companies than just the few that I've mentioned here.
While there will be some DNA matches on Gedmatch that you have also found on other sites, there will also be matches that you have not seen before – and you never know when you'll find the right clue to help you get in touch with the person who you are looking for.
Conclusion
Once you've done all of this, don't forget to come back to the Who Are You Made Of blog in order to learn tons more about how to understand your DNA results and build your family tree.
I publish new articles on different topics every day, so there is a very good chance that you'll find articles that are interesting and helpful to you on a regular basis.
As always, if you have any questions about something that you read in this post, I would love to hear from you in the discussion below.