Have you noticed the DNA Discoveries on Ancestry? In this post, learn how to find them, what they are, and how they can help you learn about your ancestors.
It's just one more perk of testing with Ancestry DNA and building your family tree on the same site.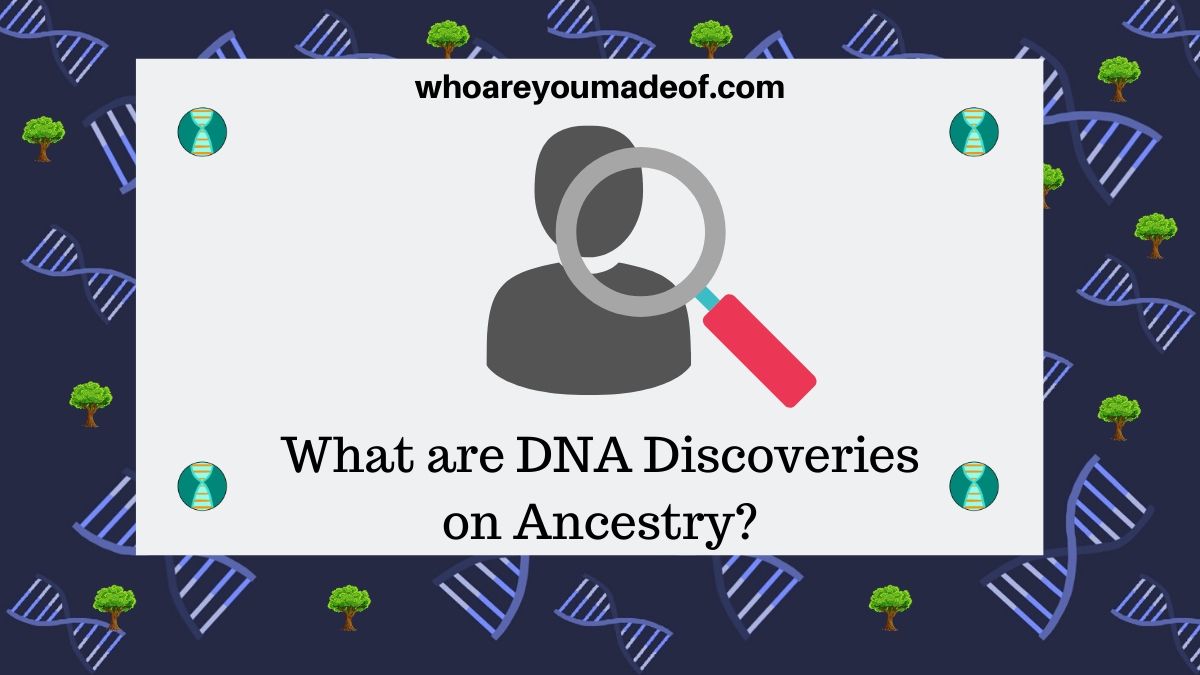 What are DNA Discoveries on Ancestry?
The DNA Discoveries feature on our Ancestry family tree is a useful tool that helps us integrate information from our DNA results into our family tree research.
The most helpful element of our DNA results for genealogy research is our DNA match list, a valuable source of information for family tree researchers.
It is wonderful to have a tool that can automate some of the DNA match research that we spend so much time working on. Even though you can access much of the DNA Discoveries information from your DNA results, having the information display while you are working on your tree is very helpful.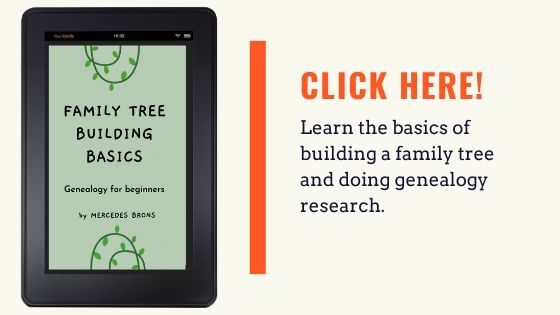 How to find your Ancestry DNA Discoveries
In order to locate your Ancestry DNA Discoveries, you need to be logged in to your account and viewing the family tree that is attached to your DNA results.
Your DNA Discoveries are automatically added to people who have spots on your family tree. DNA Discoveries are not visible to anyone but you.
For example, when I look at my family tree, I can see the "ThruLines" option on my ancestors Jacob Manchester and Elizabeth Simmons. The red arrow in the image below shows where the ThruLines icon is located on my ancestors' profiles: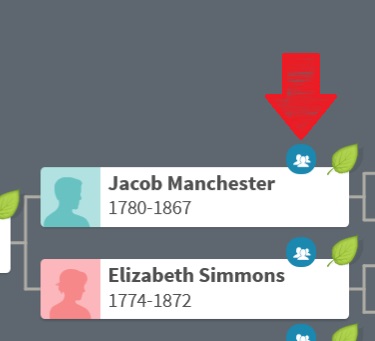 If you have a DNA match who is also in your family tree, it is possible that they might show up with the DNA icon on their spot in your tree. This is currently only visible from overview of your tree and not their individual profile page: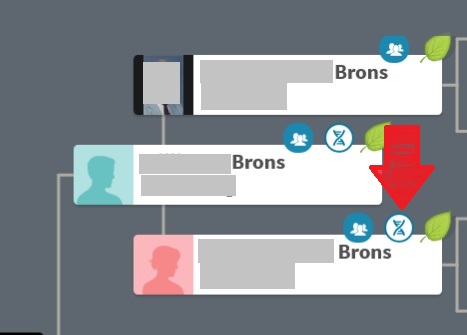 Ancestry allows you to build multiple family trees, but you will not be able to view your DNA Discoveries from a tree that is not attached to DNA results.
What does the ThruLines icon mean on Ancestry Tree
The ThruLines icon, which is a blue circle with icons of people in it, might appear next to the names of your ancestors on your family tree. If it does, it means that Ancestry DNA has determined that you have one or more DNA matches who also might be descended from this ancestor.
Investigating your Ancestry DNA ThruLines can help you learn more about other descendants of your ancestors. Sometimes, these connections can help us even discover new ancestors.
Possible DNA Matches from your Ancestry Tree
If you have been building your family tree for a while and make a habit of adding first, second, and third cousins to your family tree, you might find that some of these relatives have also taken a DNA test. If a DNA icon shows up next to a person's name in your family tree, then this is a "Possible DNA Match".
In other words, Ancestry DNA estimates that the DNA match and the person in your family tree might be one and the same.
If you believe that the Possible DNA Match icon is accurate, you can connect your DNA match to their spot in your family tree by following the instructions in this post:
Connected DNA Matches: Ancestry DNA Discoveries
If you have already gone through the steps required to connect a DNA match to their position in your family tree, then you might see a green check-mark next to the DNA icon beside the name of your relative: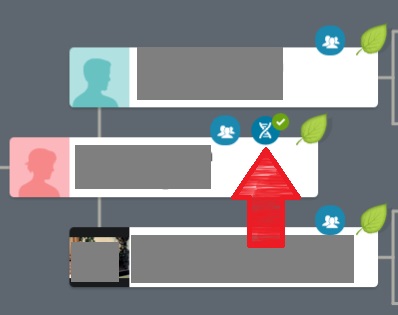 The relative pictured in the image above is a direct ancestor and a DNA match. In addition, I have also attached her as a DNA match to her position in my family tree.
Connecting your DNA matches to their spot in your family tree is a great way to keep your DNA matches organized. Plus, this information shows up when you are going through your DNA matches and can help you figure out how you might be connected to other matches.
How to turn off DNA Discoveries in your Ancestry tree
If you find that you do not want to have the DNA Discoveries icons showing up for your relatives while you are working on your tree, you can easily turn them off. You will still be able to access the DNA Discovery information directly from your DNA results.
To turn off the DNA Discoveries, simply click on the DNA icon that is below the navigation buttons for your tree. This is usually located on the left side of the screen.
Clicking on this icon (as shown in the image below) will allow you to access the DNA Discoveries settings. Here, you can easily turn the three elements of the feature on and off at your discretion: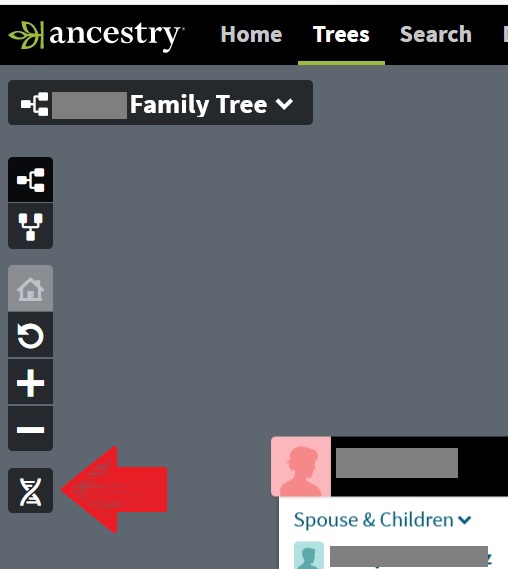 If you do decide to turn the feature off, you can always change your mind and turn it back on at some point in the future. No information will be lost.
Conclusion
I hope that this post has helped you learn how to find DNA Discoveries right from your Ancestry tree. Plus, I hope that you learned how to use the information that you find.
If you have any question about something that you read in this post, or if you would like to share something interesting that you learned from your DNA Discoveries, I would love for you to join us in the discussion below.
Thanks for stopping by!