Do you want to know how to find someone's grave? Grave stones at cemeteries can be a valuable genealogical tool, and in this post, you'll find free places to look online for your ancestor's grave site.
There are hundreds of millions of grave sites documented on online indexes and websites. A large percentage of these graves are photographed, which means that you might even be able to see a photograph of your ancestor's grave stone.
In fact, during research for this post, I was able to find a photograph of my Dutch great-great-great grandfather's gravestone. I hope that these resources help you as much as they helped me.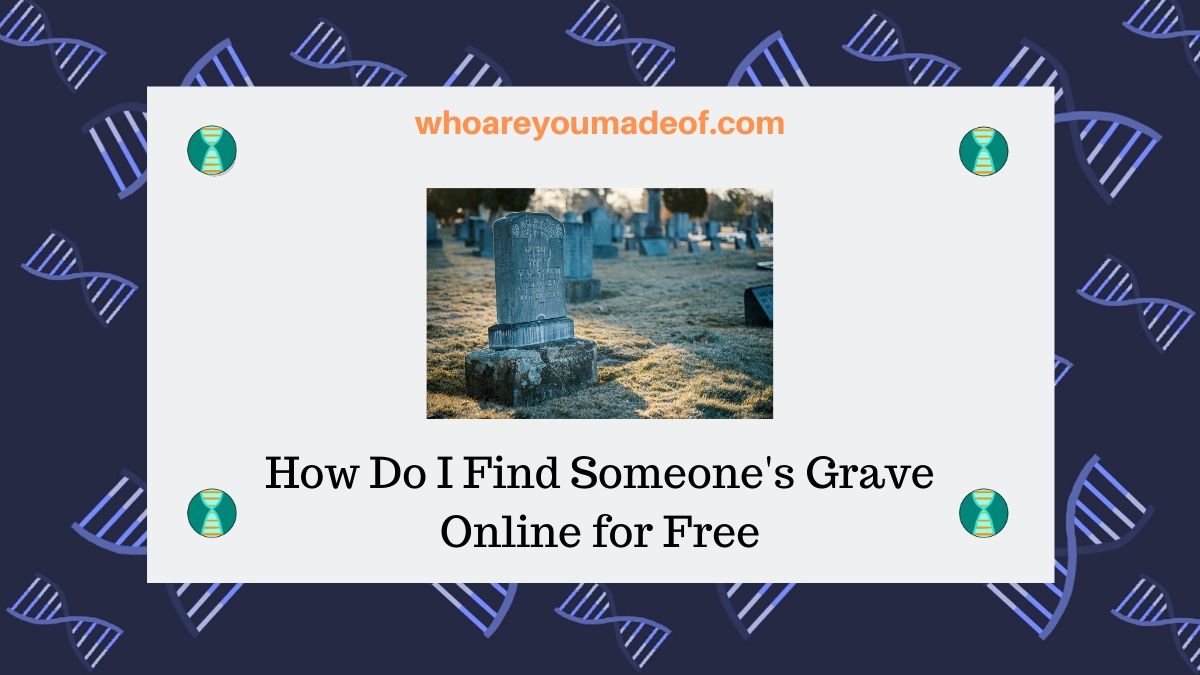 Most of the work done on the online sites listed in this article was done by volunteers, and many of these sites run based on donations. If you find that a site has been helpful to you, don't forget to consider making a donation to help them continue to provide free access to their records.
How can I find where someone is buried for free
All of the websites listed in this post are free, searchable, online resources where you can look to try to locate information about where your ancestor is buried.
The following three sites are the most popular websites for searching graves online to find where someone is buried for free. I've described them a bit, and you can find a link to their website to go ahead and begin your search.
FindaGrave
This is the most popular grave finder site for locating ancestors' graves. Their United States database is very thorough, as there are large numbers of volunteers covering vast portions of the country.
There are graves and photographs from more than 244 different countries around the world, so even if your ancestor passed away outside of the US, you may be able to locate their grave on this site:
BillionGraves
This is a large, comprehensive website with cemeteries indexed and photographed from all over the world.
While most of the graves are located in the United States, those with ancestors from other countries will be happy to know that there are hundreds of cemeteries indexed from countries all over the world.
You can access BillionGraves by clicking the link below:
Internment.net
This is another great site that has many thousands of cemeteries indexed and millions of grave sites:
How to locate United States Military Personnel grave sites
If you know that your ancestor was in the United States military, you might have success searching the National Grave site Locator, which is a site managed by the Veterans Administration.
You can find records pertaining to veterans of the United States military who are buried in National Cemeteries, state veterans cemeteries, and other government cemeteries.
Plus, you will find records of those service members buried in private cemeteries if the grave has a government-issued grave marker.
You can access this grave site locator by the following link:
If your ancestor was in the military, but they were buried or their death was commemorated at a monument or memorial, you might have luck searching the American Battle Monument Commission Memorials and Burials index.
Records on this site include those service members who were buried or memorialized overseas or in Mexico:
How to locate cemetery grave sites in other countries
While many of the resources that I listed above do have cemeteries indexed that are located outside of the United States, you might find that the place where your ancestors were buried has not been indexed yet.
Additionally, many countries either do not have a culture of preserving graves for hundreds of years in community cemeteries or have found that their cemeteries and grave sites have been destroyed due to war or natural disaster.
It takes a lot of financial resources to maintain cemeteries, and even more to create online databases for people in other countries to search through.
For these reasons, we may never be able to locate where all of our ancestors were buried.
Even so, you may still want to try to locate individual cemetery records for the locality where your ancestor was buried. To do so, you can do a Google search, perhaps in the target language.
Some countries also have organizations dedicated to creating indexes of cemeteries in their country (just like with our popular US sites).
Below, I have listed a few websites for select countries where you may be able to locate your ancestors' grave sites in those locations.
Netherlands grave sites:
I have had great luck finding my Dutch ancestors on the following site. It contains a lot of information about grave plots and the location of the cemetery, as well as photographs, when available:
Ireland grave sites:
With many graveyards across Ireland surveyed and indexed, and many more scheduled for such, the following website is a great resource for those with Irish ancestry.
You might be able to find where your Irish ancestor was buried.
Belarus grave sites:
This site is in development, and so has a relatively small database. However, I love the mission.
If you have ancestors in Belarus, you may want to check out this site:
Canada grave search
If your ancestor was buried in Canada, and you can't find them on the websites that I listed at the beginning of this post, the following index is a great place to start:
China grave site search:
Chinese grave stones often contain a treasure of genealogical information. You can search the following index, which is hosted by Family Search, to look for Chinese grave stones belonging to your ancestors: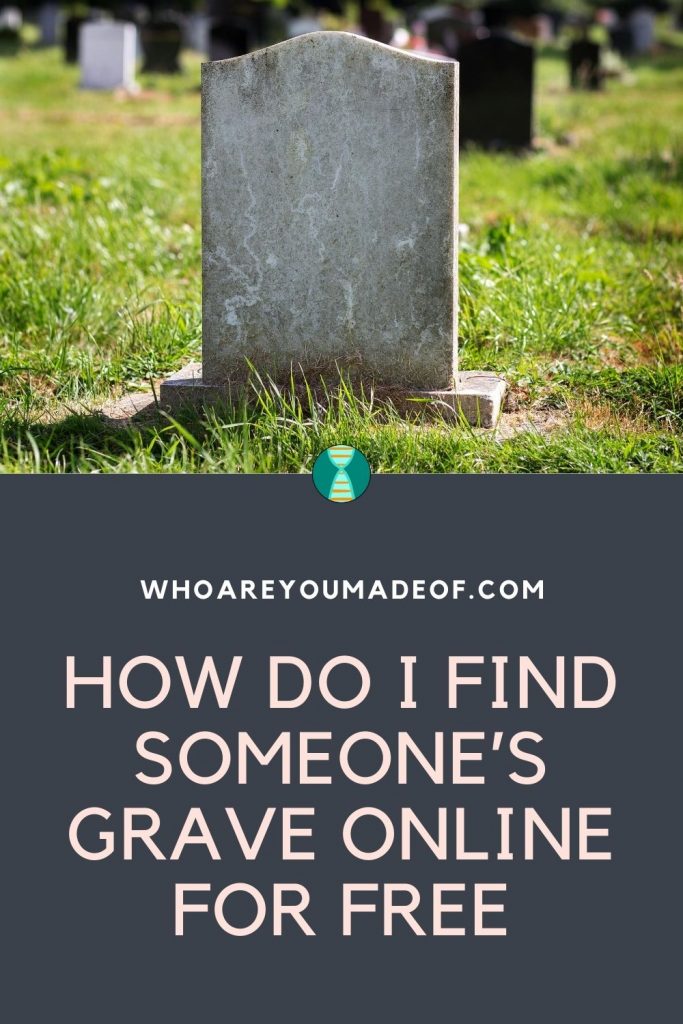 Conclusion
I hope that this post has helped you get ideas about where you might be able to look for cemetery and grave site records pertaining to your ancestor. In addition, I hope that you found a few photographs during your search.
If you have any questions about something that you read in this post, or if you would like to share your favorite resource for finding graves not mentioned in this post, please feel free to post it in the discussion below.
Thanks for reading this post today!