Do you have DNA matches on Chromosome 15? Do you want to know if these matches are in a pile-up region? In this post, find out what you need to know about your DNA matches on Chromosome 15.
Most people become curious about matches on Chromosome 15 because they have spent a lot of time trying to figure out their connection to a particular match. After lots of "Googling", they realize that matches on this chromosome aren't always what they seem.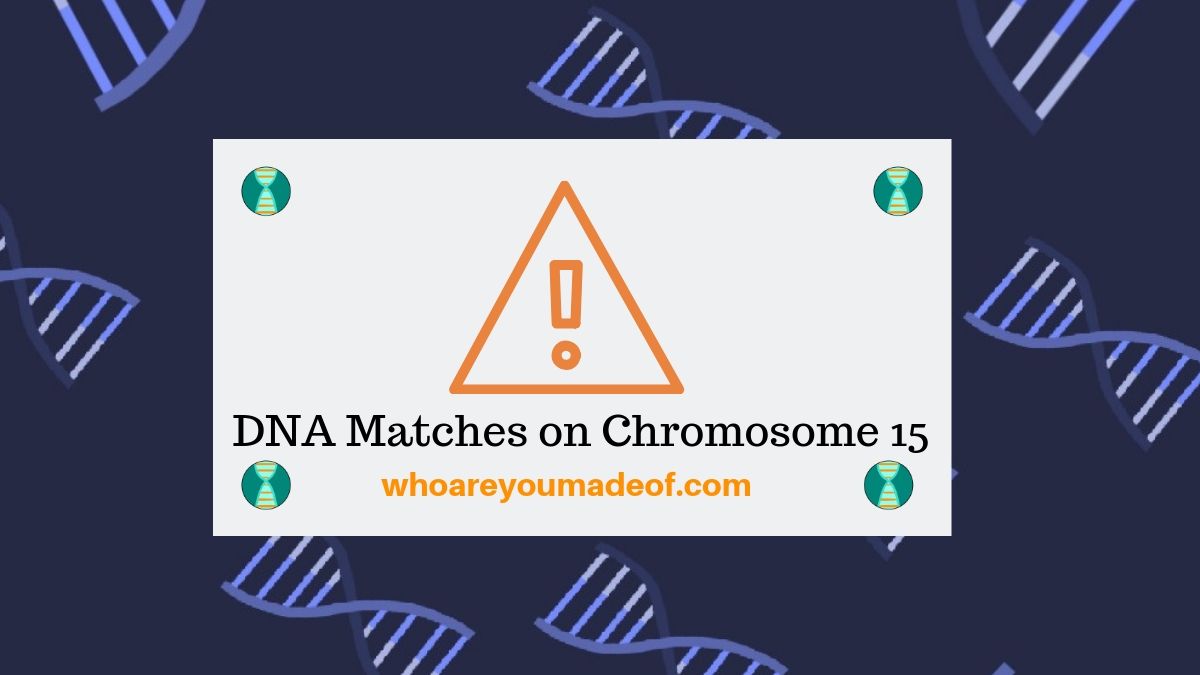 What's so special about Chromosome 15?
Each of our chromosomes has unique characteristics. Some are longer than others, and some have known "pile-up" regions" where there is little genetic variation between people of a particular population.
The technical term for a pile-up region is an of a chromosome that experiences "excessive identical by descent sharing". Scientists aren't sure why these regions exist, although there are theories.
Not every chromosome has regions like this, but Chromosome 15 does (among a few others).
Where is the pile-up region on Chromosome 15?
The most common pile-up area on Chromosome 15 is generally thought to be between 20,060,673 to 25,145,260. According to DNA Painter, which is my favorite tool for chromosome mapping, the total length of this excessive identical by descent sharing region is 10.46 cMs (centimorgans).
Some tools and websites have this area marked, just so you will remember that matches in this region might be very distantly related.
For example, you can see that DNA Painter has a special message that pops up when you hover over the pile-up area on Chromosome 15: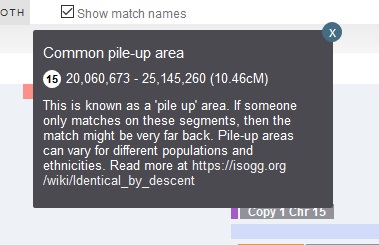 If you have a DNA match that only matches you on Chromosome 15 in a pile-up region, or any other known pile-up region, you should be aware that you might share some ancient ancestors with this person. It might be impossible to identify the common ancestor.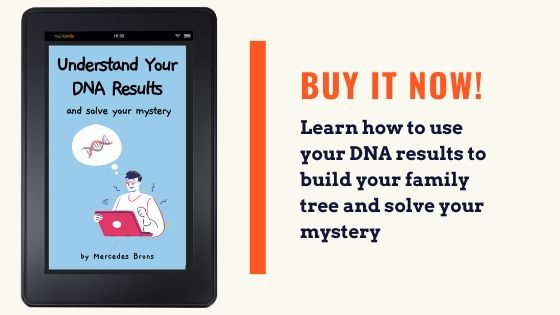 How to find out if your DNA match matches you on Chromosome 15
Some DNA testing companies tell you how much DNA you share with your DNA matches without telling you exactly where the matching DNA segents are located.
In order to know if you match your DNA match on Chromosome 15, you will need to use a site that allows you access to a chromosome browser. DNA testing companies like 23andMe and Family Tree DNA have built-in chromosome browsers for customers to use.
If you didn't do your DNA test with a company that lets you browse your chromosomes and compare them with your DNA matches, you will need to upload your DNA to a third-party site with a chromosome browser.
Gedmatch is one such site (and it's free!), but you can also upload to Family Tree DNA and My Heritage DNA and use the chromosome browsers and pay a nominal fee for access to the tool.
Are DNA matches on Chromosome 15 real?
If you have matches on Chromosome 15 that are not within the known pile-up region on this chromosome (see above), then you should treat the identical segments just as you would any other segment. If your identical segment is located within the pile-up region, then you should view the segment with the proverbial "grain of salt".
This is especially true if you don't share any other identical segments with your DNA match.
Since the technical name of pile-up area (excessive identical by descent sharing) contains the term "identical by descent", we can assume that the assumption of researchers is that there is actually a real common ancestor at some point in history. Alternative explanations to these pile-up areas suggest that they are due to a shared ethnic or geographic history in a particular region.
The question is, of course, just how far back in history we would have to go to find the common ancestor, if such an ancestor really exists?
Most likely, too far back – maybe thousands of years.
Since it is impossible to really prove a non-relationship to these matches in a pile-up area, and there seems to be a consensus that people who match in a pile-up are often share a common ethnic heritage, it might be *safe* to say that these matches are really real, just impossible to trace.
How to know if a DNA match on Chromosome 15 is legitimate
As I mentioned earlier, if your DNA match only matches with you in the pile-up area, then you might want to just ignore the match.
If, however, you share other identical segments above about 7 cM in length, then you can research the match just as you would (or wouldn't) any other match. This advice is also good for large segments that only cross through the pile-up area.
In other words, if you share a large segment with someone and that segment happens to overlap with the pile-up area, then you can treat that segment like you would any other matching segment.
The best way to find if you are truly related to someone is to use your DNA results combined with traditional genealogical research. In other words, make sure that you are building a family tree using your tree as a guide.
Conclusion
I hope that this post has helped you to understand more about your DNA matches, especially those who match you on the pile-up areas on the chromosome.
If you would like to share your own experience researching your DNA matches on this chromosome, or if you have questions, I would love to hear from you in the discussion below.
Thanks for stopping by today!