Do you love building family trees, helping people learn about their ancestors, and feel like a detective piecing clues of a puzzle together? If this sounds exactly like you, you might have wondered if there is any way that you put your passion and skills as a family tree research to work for you to earn some income.
If you love DNA and genealogy, don't worry – there is plenty in this post for you, too! Everything applies to you, as well.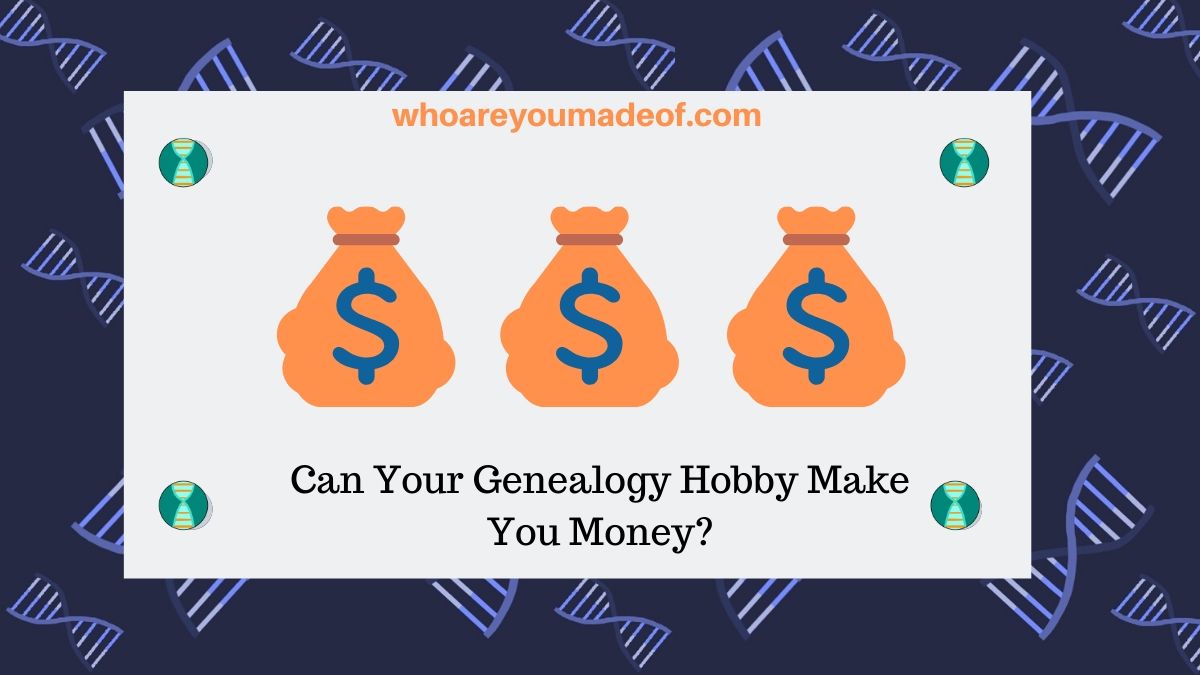 In this post, I'll discuss:
How much money you might be able to earn working for yourself in the genealogy space
Tips and tricks to getting started providing information, products, or services in the genealogy industry
Now, when your friends and family say, "You spend so much time on genealogy – you should be charging for it!", you can say, "I do!".
How much could you earn in the genealogy space?
Did you know that genealogy is one of the most popular things to do on the internet? People love to learn about their ancestors, plain and simple. Why?
I don't know the real reason that people love to learn about their family history. Maybe it's because learning about our family's history can help us grapple with our own identity and a connection to our place in the present?
Regardless of the reason why, the only other online activity more popular than genealogy is pornography. Basically, genealogy isn't just for the retired folks among us. Obviously, LOTS of people must be hunting down their ancestors.
How much money could you make working as a genealogist, providing tools or information to genealogists, or services in the genealogy/DNA field? You are only limited by your imagination, the execution of your plan, and how hard you are willing to work in your genealogy business.
You should be able to earn a healthy part-time income fairly easily. If you jump in all the way, work very diligently, and give it some time, you could work in your genealogy full-time:
Building family trees by the hour, you could charge between $20-200 per hour of work, based on your skill, experience, and difficulty of the work
Are you skilled in understanding DNA results and using those results to help people trace their family trees or discovery their biological families? You could charge over $100-200 per hour your services.
Selling a DNA or genealogy-related service or tool could earn you a steady monthly income if you sell subscriptions to something that people find very useful or helpful software
If you are tech savvy and creative, a website dedicated to genealogy (providing information, community, services, or training to amateur or professional genealogists) could earn you a steady income through sales, advertising, and commissions
Tips and tricks for starting your own genealogy business
If you noticed, I used "business" in the title above. This is because in order for your genealogy hobby to make you significant, regular income, you will need to treat it exactly like you would any other business. The first step is viewing it as an actual business.
Choose your target market
Do you want to focus on genetic genealogy, or just genealogy?
Experienced genealogists or people just getting started? Or somewhere in-between? Or companies in the genealogy industry?
Does your target market come from a particular background (i.e. African-American, Irish, French-Canadian)?
Is your potential customer of a particular age? (I.e. under 30, over 50)
It's important to visualize who your potential customer/reader/client is? Where are they from? What are their family tree research needs and desires? What is most important to them?
Decide your business model – how will your business earn money?
Will you build family trees and charge per hour? Work on special research projects on a fee-basis?
Will you charge a monthly fee? If so, what do your customers receive in return?
If you want to design a product, service, or write a book on the topic, how much will you charge?
If your goal is to have a website providing information (i.e. a blog), will you sell something on your website? Will you sell ad space? Earn commissions through selling others' products?
Pick a marketing strategy
Now that you know who you'll sell to, and what you'll sell, it's time to decide how you'll let people know about your genealogy product or service. Once you decide where your customers are and the best way to get your message to them, you might consider these items:
Will you have a blog where you'll let people know about what you do?
Are you a good social media user? Pick 2-3 sites (don't try to be on all of them!) where your users/clients might be
Be consistent – don't expect immediate results. It can take a few years to build up a solid, profitable business.
Build your following and communicate regularly
Over deliver to make sure you have happy, satisfied (and perhaps even repeat) customers
No matter whether your goal is to earn a small part-time income or start a huge service company in the genealogy industry, the most important take-away is to make sure that you make a plan and consistently work your plan, setting achievable goals along the way.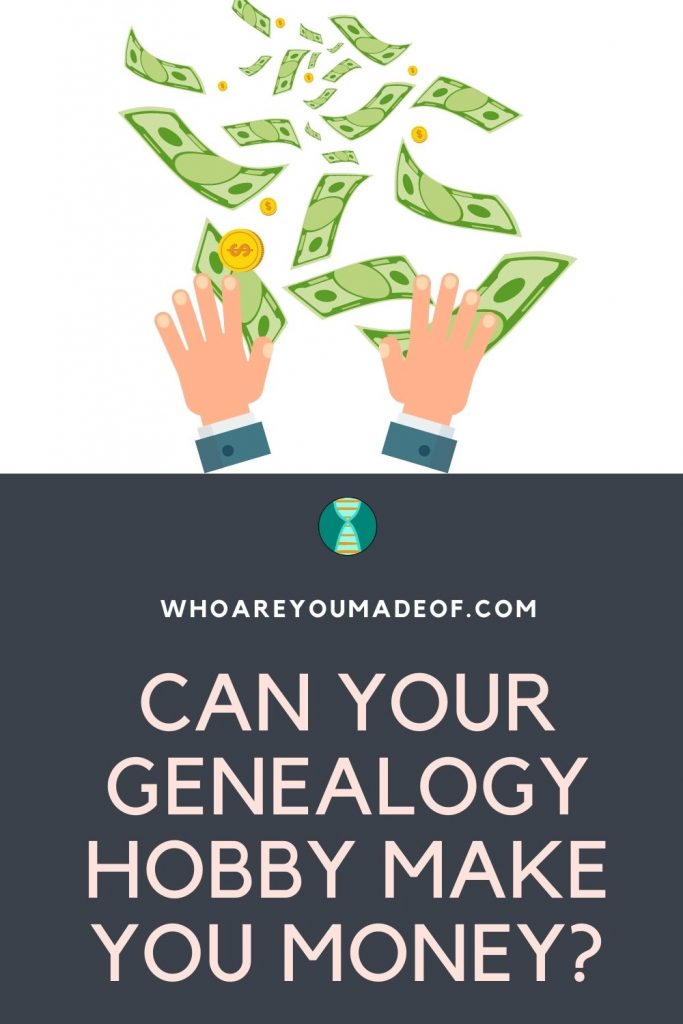 Conclusion
I hope that this post has helped give you decide whether you'd like to try earning money as a professional genealogist (or a genetic genealogist), different ways you can put your skills to use, and how to get started.
If you would like to share your own experience (if you've been thinking about whether to do it), or if you have a question about something that you read in this post, I would love to hear from you in the discussion below.
Thanks for being here today!