This list is not like most blog post lists you'll find on the internet. It's not a list of the most popular posts. Instead, it's a list of the ten blog posts that you probably missed during 2019.
Every single article that is published on this site was carefully chosen to answer a question or explain a topic that is very important to understanding DNA results or building a family tree.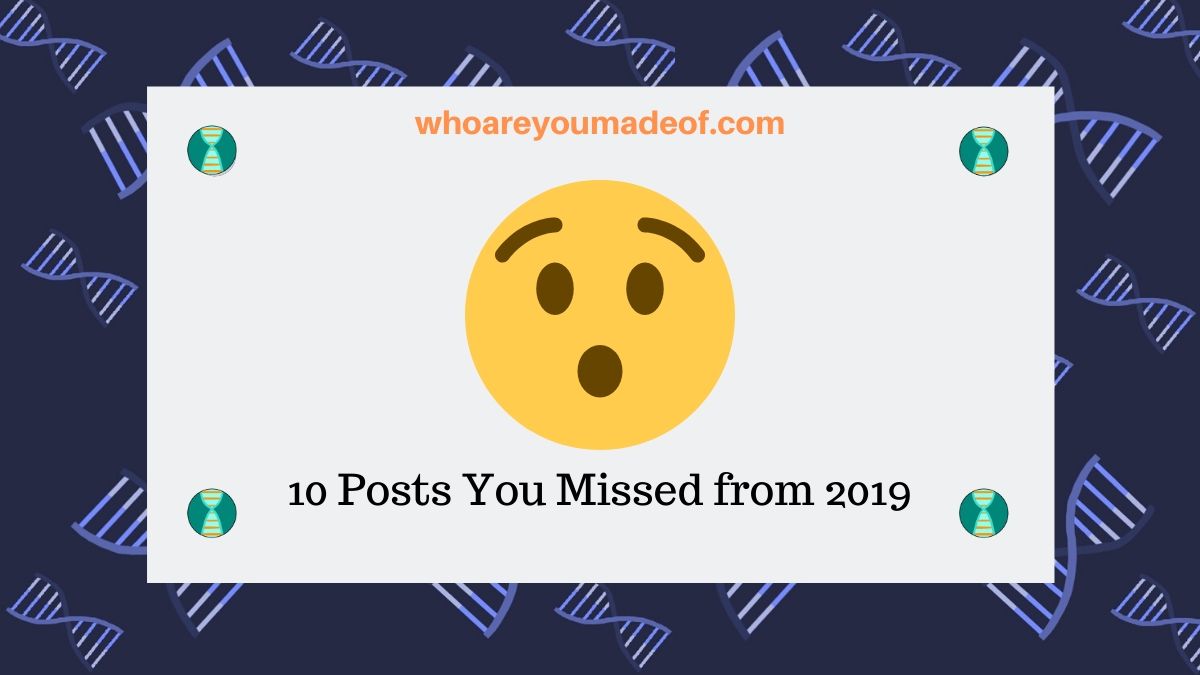 It makes me truly sad that you might have missed these posts, since I wrote them just for you!
Below, find the "most missed" posts of 2019, in no particular order. I hope that you find a hidden gem in this list, and if you do, that you share it with friends.
Ancestry DNA Beginner's Tutorial
If you tested your DNA with Ancestry and you are ready to learn how to understand your results, I would recommend checking out this tutorial.
Find the tips and tricks that the experts use!
Check out the tutorial on Ancestry DNA here:
Beginner's Guide to Building a Family Tree
If you have been putting off building your family tree because it just seems to complicated and you don't know where to start, this post is for you. Don't delay starting your tree one day longer – I promise you will have so much fun!
Find out how to get started building your own family tree by reading the free guide here: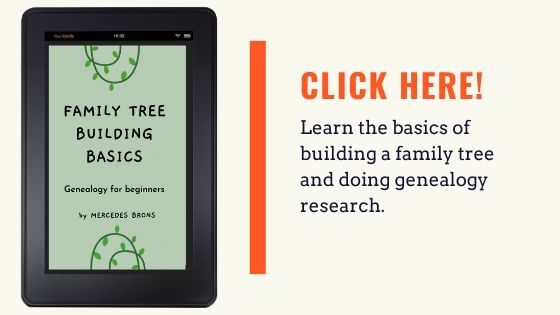 What to do After You Get Your DNA Results
If you just got your DNA results back and wonder what to do next, this post is a MUST READ.
Find out exactly what I recommend that you do after you get your DNA results by clicking on the link below:
What is a Chromosome Browser?
I know that the phrase "chromosome browser" might sound really technical and that you don't have a lot of time to spend figuring out how to use new tools. Even so, the chromosome browser isn't really that hard to use and it's really very helpful.
If you have seen the term "chromosome browser" around on a DNA site and you want to learn more about it, read this post:
Which Gedmatch Admixture to Use
Did you know that you can get multiple versions of an "ethnicity estimate" using the Gedmatch Admixture calculators? There are so many to use, however, and it's hard to know which one is best.
To find out which Gedmatch Admixture calculator is best for you, check the article out below:
Are You Confused by a DNA Match?
It's so frustrating when you get a new DNA match and you just can't figure out how they are related to you. Whether they are a close or distant match, I've got tips for you.
To help you work through your DNA match confusion, read this post:
Need a DNA Centimorgan Chart?
This is quickly becoming my favorite post, and if you read it, you'll see why. Not only do I share with you my favorite DNA centimorgan chart, I tell you how to use it!
It will quickly become your go-to post when you are pondering the amount of DNA that you share with a match.
Find the best DNA centimorgan chart here:
How to Use 23andMe Like an Expert
23andMe results are amazingly informative! Sometimes, with something so involved, it can be easy to feel overwhelmed and even miss something important.
This post helps you learn how to use 23andMe like the experts do. I feel sure that after reading it, you'll learn something new about your 23andMe results.
If you tested with 23andMe, find out the top tips for using the site here:
What Can We Learn From Ethnicity Estimates
Ethnicity estimates have somewhat of a reputation. They are sometimes accused of being little more than a horoscope for DNA, which those of us in the know understand to be an unfair evaluation.
If you are curious about what your ethnicity estimate can actually tell you, you should absolutely read this article.
Below, find out exactly what you can learn from your ethnicity estimate:
Can Your Genealogy Hobby Make You Money?
Have you ever wondered if you could charge for your genealogy work? I know that you worked hard to acquire your skills, and you actually can charge for them.
In this post, learn how much you might be able to make from your family tree research hobby!
If you have ever wondered if your genealogy skills can earn you some extra cash, find out here:
Conclusion
I hope that you found something noteworthy in this list of the top "missed" blog posts of 2019 on the Who Are You Made Of blog. If you have any questions about the list, please feel free to join me in the discussion below.
Thanks for stopping by today!