Do you want to know which ancestry sites are free? In this post, find out about free places to find genealogy records and build your family tree online.
If you are new to family history research, you might be surprised at how much it costs to get subscriptions to record sites. It make jumping into genealogy seem too expensive for the average person.
Getting subscriptions to several websites could cost hundreds of dollars each year.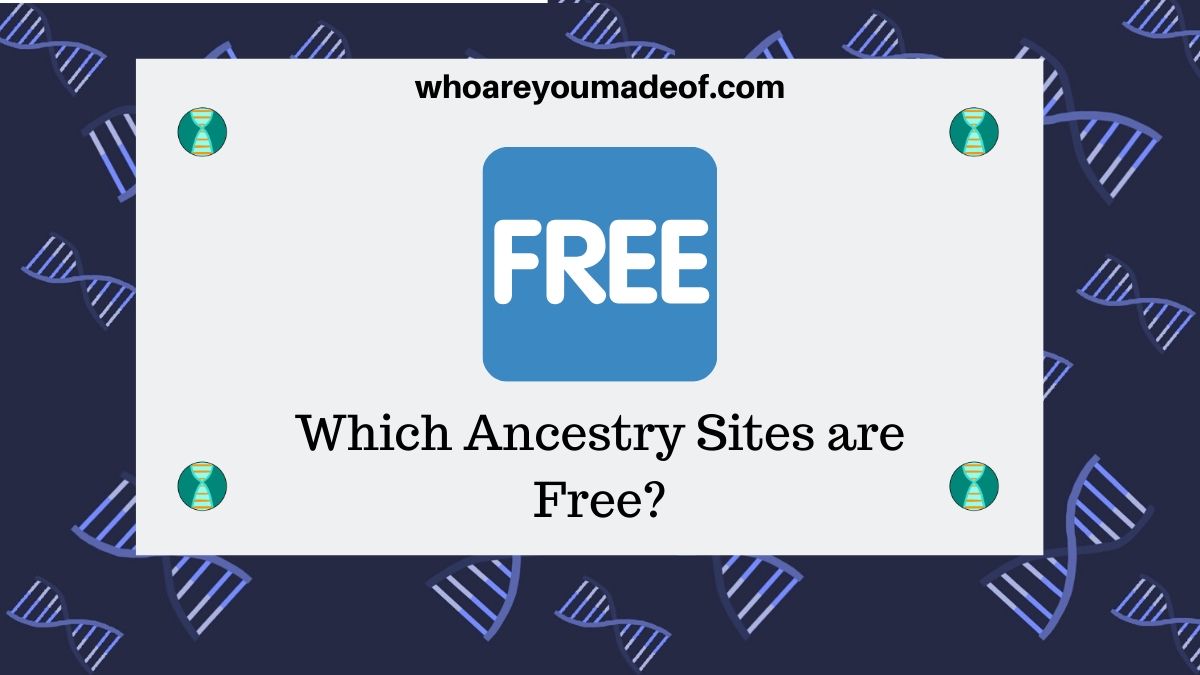 Fortunately, there are lots of great options for those of us who love free. Who doesn't love free?
Are there any free ancestry sites?
Yes, there are many excellent websites dedicated to providing genealogy records and family tree building tools for free.
My recommendation is to always take advantage of the free tools to build your family tree and learn as much as you can without going over your budget. Most people will find that with a little patience, they can find a good portion of what they would like to learn completely for free.
Then, once you have a better idea of exactly what you need to learn, you can make educated decisions about which subscriptions are required to continue your work.
Free websites for building a family tree
Finding a place to build your family tree online is an important first step. There are several easy-to-use websites for doing this, and many of them are completely free.
Below, I've listed five different websites that you can use to build your tree online. A few of them even accept imported GEDCOM files, which allows you to transfer genealogy work from software to website and vice versa.
Out of the five websites that I listed, my favorite for building trees is Ancestry. It's always free to build your tree on Ancestry, and you can even have more than one tree.
If you want to view most records on the site, however, you will need to have a subscription. In other words, building your tree on Ancestry is free, but genealogy research typically requires a subscription.
I would recommend exploring the sites that I listed above and finding the one that works best for your family research goals.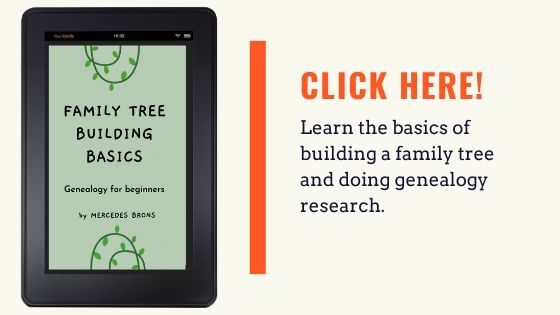 Free websites for finding family records
There are many great websites for find family records for free. In fact, you might be surprised at what you are able to learn without a subscription.
Once you have decided where to build your family tree, it's a great idea to use genealogy records to document what you learn about your ancestors.
I've listed my favorite free sites here. Below the list, you can find out more information about each website.
The following site has some records for free, though most of the records do require a subscription to view:
Familysearch.org
This is my absolute favorite free website for finding family records. I love so many things about it.
The search feature is fast and easy-to-use, and there are records from countries all over the world. It is a must-use website for anyone who does genealogy.
You can easily download images of records that you find about your ancestors to save them to your computer, too.
Findagrave.com
This website is for finding information about your ancestors' grave sites. You can often find photographs of their grave stones that contain information not available in other places.
In addition, you may even be able to locate the burial sites of additional family members buried in the same cemetery.
There are several websites for finding grave site information, but FindaGrave.com is my favorite.
Archive.org
This website, which not 100% dedicated to genealogy, can prove to be a great resource for genealogists.
USGenWeb.org
This is one of the oldest genealogy sites on the internet. Founded in 1996 in the earliest days of the internet, family tree researchers still find value in the information provided on the site.
The site has a focus on US research, and has special areas of the site dedicated to each state and county of the United States.
JewishGen.org
I love this website for researching Jewish ancestry. It's comprehensive, which means that you can search millions of family tree records and learn about Jewish history right on the same website.
BillionGraves.com
This is another website for finding grave site information. It's a great place to check if you don't find what you are looking for on FindaGrave.
Free trials to genealogy sites
Many of the subscription sites allow first-time users to get access to a free trial. The trial is usually between 1-2 weeks in length.
I love free trials because it's a good way to find out whether a site suites your needs. This is plenty of time to determine whether a subscription to the website is worth it for me.
In my own research, I can usually tell within a few days of a free trial whether the site has the records that I am looking for. If it does, I can consider keeping my subscription.
If it doesn't, I just have to remember to cancel my subscription on time.
Below are my favorite paid sites that offer free trials. Some of the links in the section below may be sponsored:
Conclusion
I hope that this post has helped you realize that there are many free places to build your family tree online and find records pertaining to your ancestors. Family tree research is fun, and it doesn't necessarily have to be expensive.
If you have any questions about something that you read in this post, or if you would like to add a resource that I missed, please let me know in the comments below.
Thanks for stopping by today.