Do you want to know how to find DNA matches on Ancestry? If you already took a DNA test with Ancestry, finding your DNA matches is as simple as following the instructions in this post.
Below, I'll tell you exactly how to find your DNA matches on Ancestry, as well as:
How to use your Ancestry DNA matches
How often you will get new Ancestry DNA matches
I was inspired to write this post after speaking with a relative about her Ancestry DNA results. She had heard that I had helped another relative find out who their biological father was, and wondered if I could help her with something that had been on her mind recently.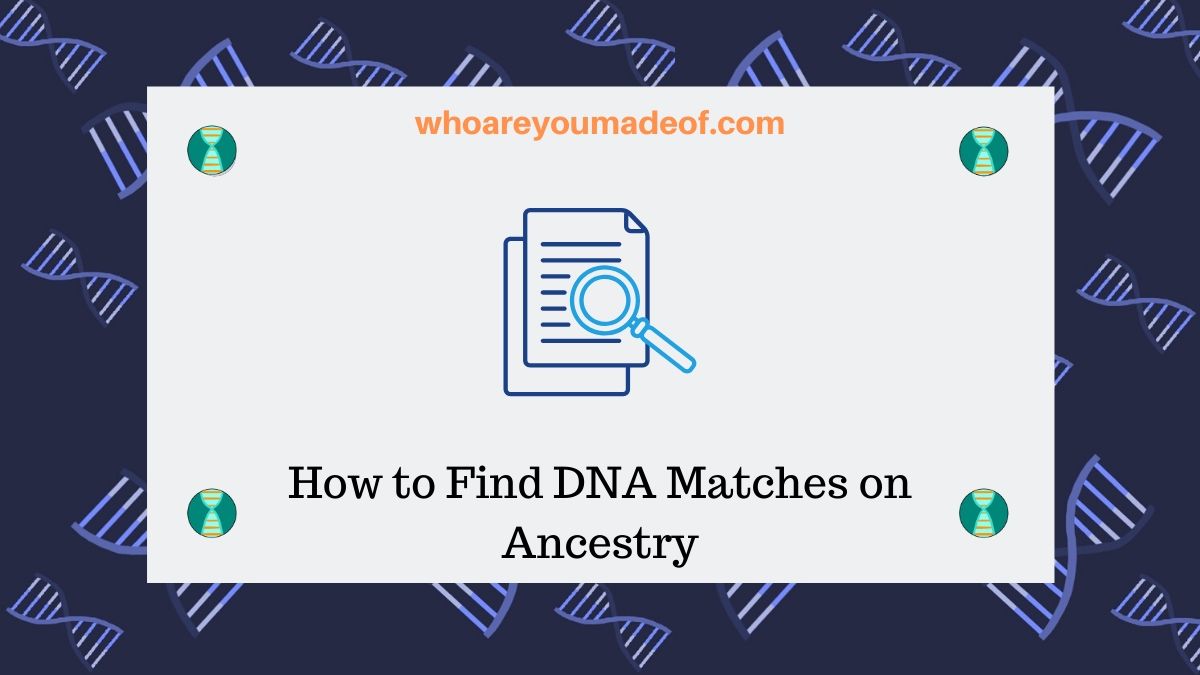 She wanted to know which DNA test she needed to take in order to see DNA matches. It was really important to her because she had recently learned that she might have a half-sibling out there in the world somewhere, and she really wanted to connect with them, if possible.
When I told her that she had already taken a DNA test with the best company for finding DNA matches, she was pretty surprised and asked how she could access them.
The ethnicity estimate from our DNA results is definitely the star of the DNA testing show, but the DNA match list is a hidden treasure. Let's get started!
How to Find Ancestry DNA Match List
The easiest way to access your Ancestry DNA match list is from the screen that you see when you first log in to Ancestry.
If you are on a desktop computer, you should see a black bar at the very top of the screen with various tabs. Click on the "DNA" option to get to the screen where you can locate your DNA matches.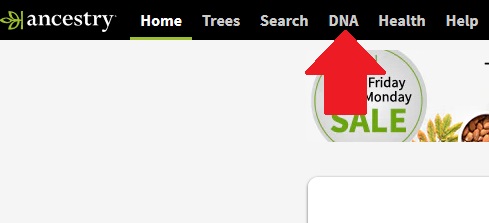 From a mobile phone, this step is a little different. You will see a black bar, but you should click on the three white lines on the left of the bar. You will see a drop-down menu where you should choose on "DNA" option.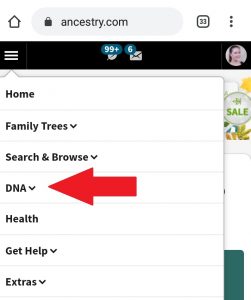 Once you have accessed your DNA results, you will be on your main "DNA Insights" page. From this page, you can easily access your DNA matches.
In the middle of your screen, you will see a section titled "DNA Matches", with photos of a randomly selected group of eight matches. To see your entire DNA match list, just click where it says "View All DNA Matches", as seen in the image below:
If you click on any of the photos seen on your main DNA Insights page, you will be taken to that particular DNA match profile, where you can see more about your connection with that individual.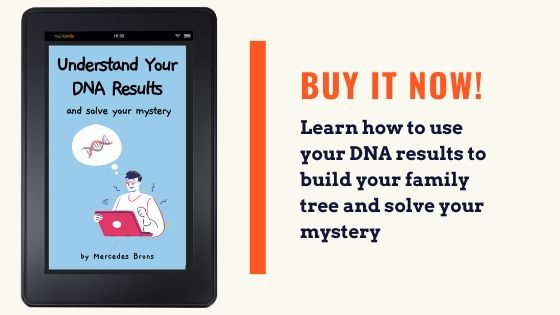 How to use Ancestry DNA matches
There are two main uses for a DNA match list:
Your DNA match list on Ancestry can help you find living biological relatives
Through your DNA matches, you can learn about your recent and distant ancestors
Ancestry DNA has the largest non-governmental database of DNA results. In fact, more than 15 million people have chosen to test their DNA with Ancestry. This means that Ancestry is an excellent place to find living genetic relatives.
While it might sound strange at first, our DNA matches are also a good method of learning about our ancestors. The people on our DNA match list are descended from our ancestors, too. By viewing their family trees, we can often learn more about our own heritage.
This isn't all that you can do with your Ancestry DNA matches, however. Take a look at the following post for even more ideas:
Will you get New Ancestry DNA Matches?
If you view your Ancestry DNA match list and don't see the information that you are looking for, don't lose hope. Your Ancestry DNA match list will grow as more of your genetic relatives take DNA tests.
For example, I had less than 50 DNA matches on Ancestry when I first did my DNA test, and I now have 631! As more of my relatives have tested, I have been able to find close DNA relatives that were previously unknown to me as well as learn more about my family tree.
I hope that you have as much fun with your DNA match list as I do. I check my list almost every day, and have learned so much.
How to get Ancestry DNA test
If you haven't yet made the leap to do a DNA test with Ancestry, why not get one today? You can use the sponsored link below to get your test:
In only a few weeks, you will be able to explore your own list of Ancestry DNA matches. How amazing is that?
Conclusion
Now that you know how to find your Ancestry DNA match list, you might be interested in read the following posts in order to learn even more:
I hope that this post has helped you understand exactly how to find your Ancestry DNA matches, as well as how to use your matches. Plus, I hope that you check your DNA matches every once in a while to see your new matches.
If you have any questions about something that you read in this post, or if you would like to add something from your own experience with Ancestry DNA matches, I would love to hear from you in the discussion below.
Thanks for stopping by today!